Coastal Water Resources Lab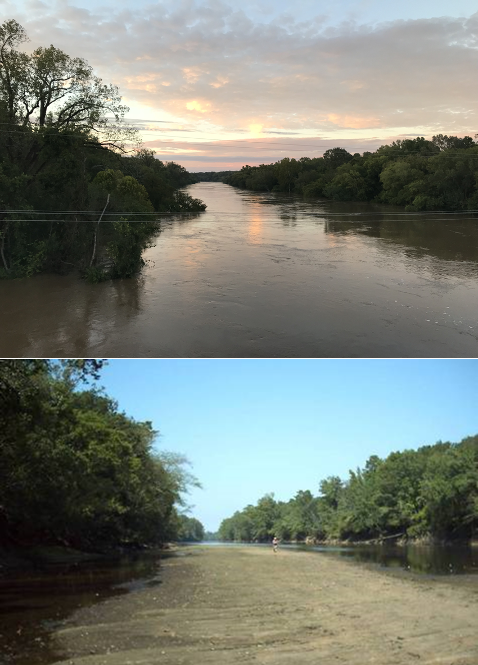 Research Lab Overview
Dr. O'Driscoll's lab focuses on identifying and quantifying the factors that regulate groundwater and nutrient inputs to surface waters, particularly in coastal watersheds. Ground-water exchange has significant effects on the physical hydrology, chemistry and ecology of lake, river and wetland systems. An improved understanding of their connections and exchanges can improve water resources management and policy. This work has helped to advance understanding of how anthropogenic disturbances affect streamflow processes and non-point source nutrient and bacteria inputs to shallow aquifers and surface waters.
Contact Information:
Michael O'Driscoll
Associate Professor, Department of Coastal Studies
Associate Director, ECU Water Resources Center
252-737-5939
odriscollm@ecu.edu
Current and Recent Research Projects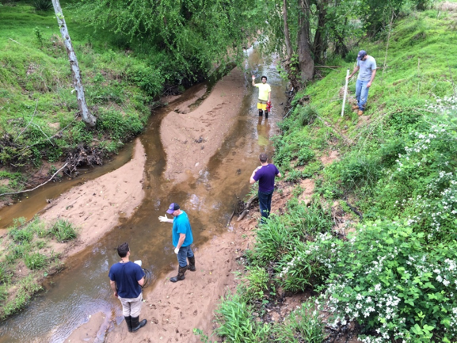 A Paired-Watershed Approach to Evaluate the Influence of Onsite Wastewater Nutrient Inputs to Falls Lake, NC (O'Driscoll, Humphrey, Iverson, Hoben) (NC DEQ/US EPA 319 Grant Program).
This research is evaluating the influence of onsite wastewater treatment systems on nutrient inputs to Falls Lake, a major water supply reservoir for Raleigh and surrounding communities.
Nutrient Loading from Onsite Wastewater Systems in the Falls Lake Watershed: Evaluating the Potential for Nutrient Load Reductions via Bioreactors (O'Driscoll, Humphrey, Iverson, Bell, and Hoben) (NC Policy Collaboratory).
This research is assessing the potential for instream bioreactors to reduce nutrient inputs to Falls Lake, NC.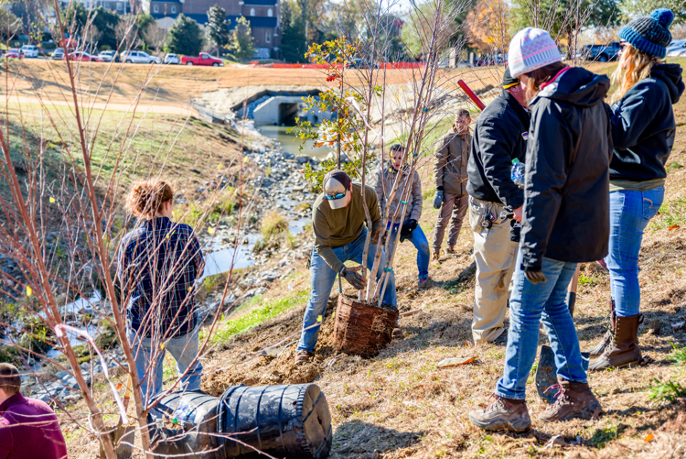 The Effects of Stormwater Control Measures on Town Creek: Quantifying Water Quality Improvements and Stormwater Reduction in an Impaired Urban Watershed (O'Driscoll, Humphrey, Peralta, and Iverson) (NC Dept. of Justice- Environmental Enhancement Grant).
This research is quantifying the influence of green stormwater infrastructure on water quality and discharge in an urban stream. In Town Creek, a regenerative stormwater conveyance and other stormwater control measures are being monitored to evaluate their effectiveness at reducing erosion and nutrient and bacteria exports.
Wastewater Infrastructure Tipping Points: Prioritizing Implementation of Climate Adaptation Plans in Decentralized Systems (Harrison (NC Sea Grant), Edwards, Bowden (NCSU), Humphrey, O'Driscoll (ECU), Hill (UGA)) (NOAA Coastal and Ocean Climate Applications Program).
This project aims to address the question "How can coastal communities cost-effectively and legally implement climate adaption plans for decentralized wastewater infrastructure?" The team aims to identify the extent to which climate change and sea-level rise can impact decentralized systems and the effectiveness of coastal onsite wastewater treatment systems to treat fecal bacteria, phosphorus, and nitrogen under different climate conditions. In collaboration with community partners, Nags Head, NC, and Folly Beach, SC, the research will provide guidance for developing climate adaption strategies for onsite wastewater treatment in coastal communities.
Related Research Focus Areas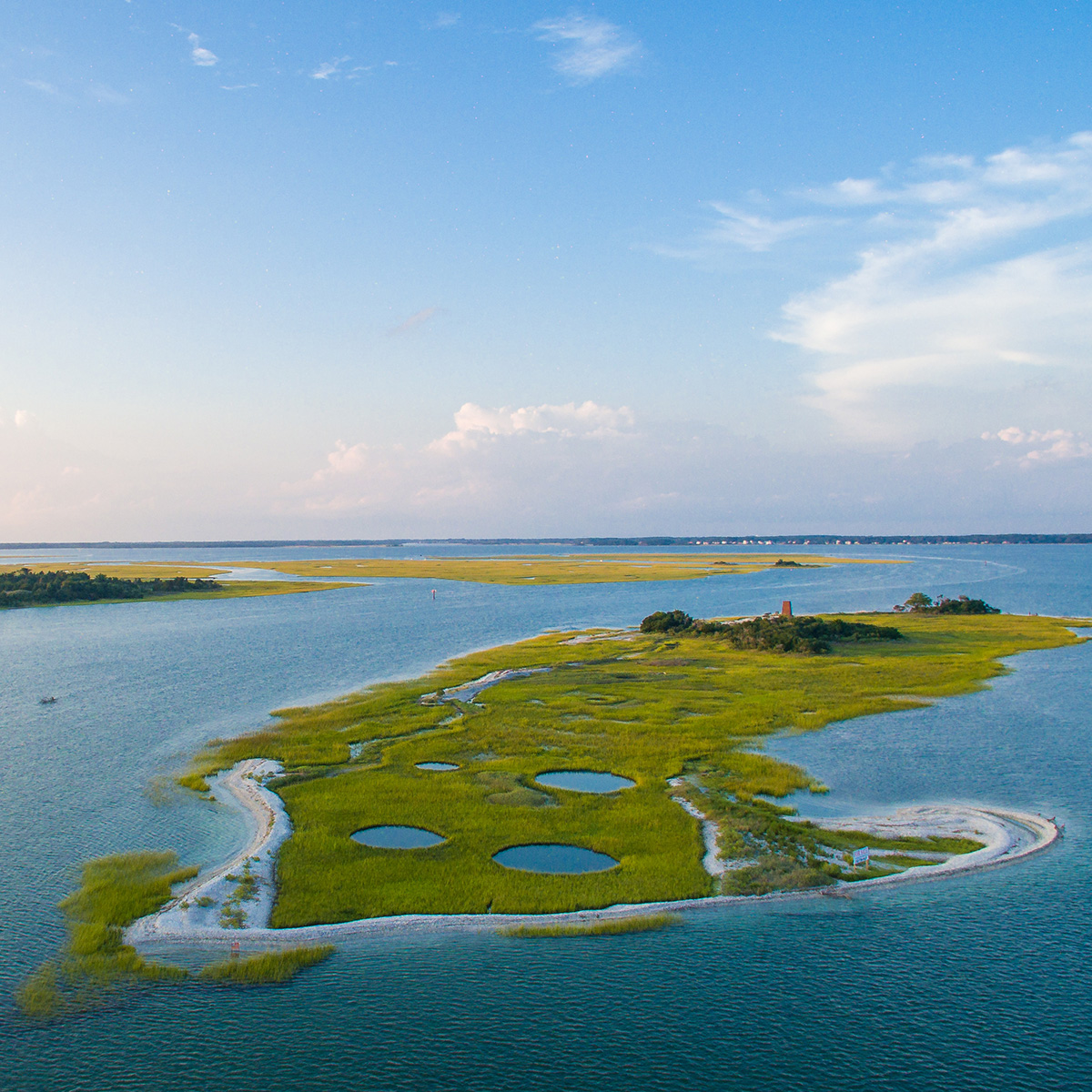 Marine
&
Coastal Ecosystems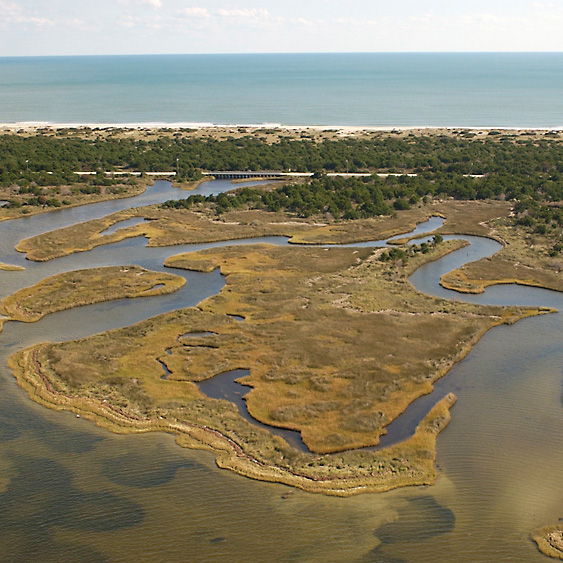 Marine & Coastal Resource Management