Research Lab Overview
Marine ecosystems are experiencing impacts from a changing climate, fishing, and increasing human populations on the coast. Our research is aimed at understanding the impacts of these pressures on biological communities, so marine resources can be sustainably managed. A majority of our work is developed in coordination with state or federal fisheries managers, or with stakeholders, in order to produce policy-relevant results.
​We use two major approaches: 1) using existing long-term biological survey data and environmental data to model species habitat use and distribution, which can be used to understand historic trends and also to predict future impacts; and 2) conducting field-intensive investigations to collect novel data on species life history or habitat function.
Contact Information:
James W. Morley
Assistant Professor
Department of Biology
East Carolina University
Coastal Studies Institute

252-475-5454
morleyj19@ecu.edu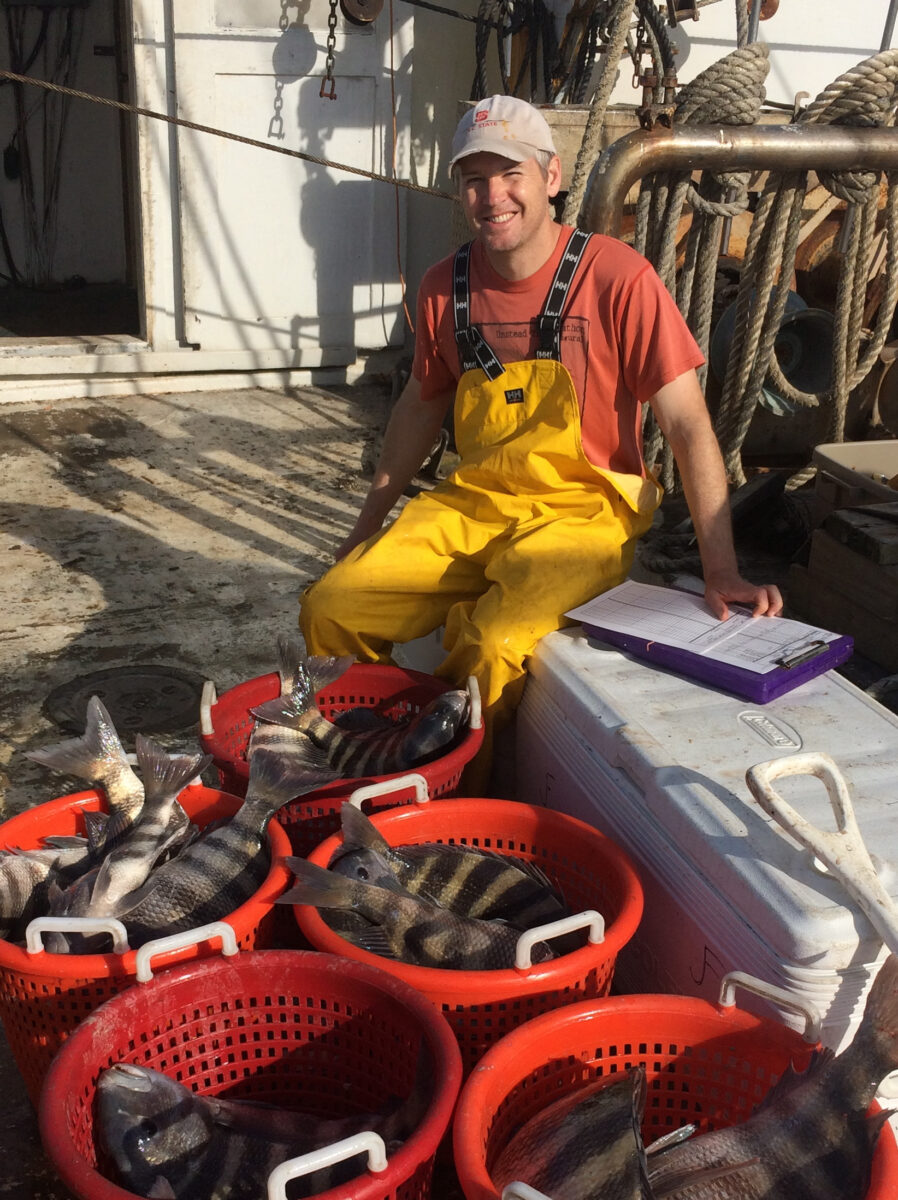 Current and Recent Research Projects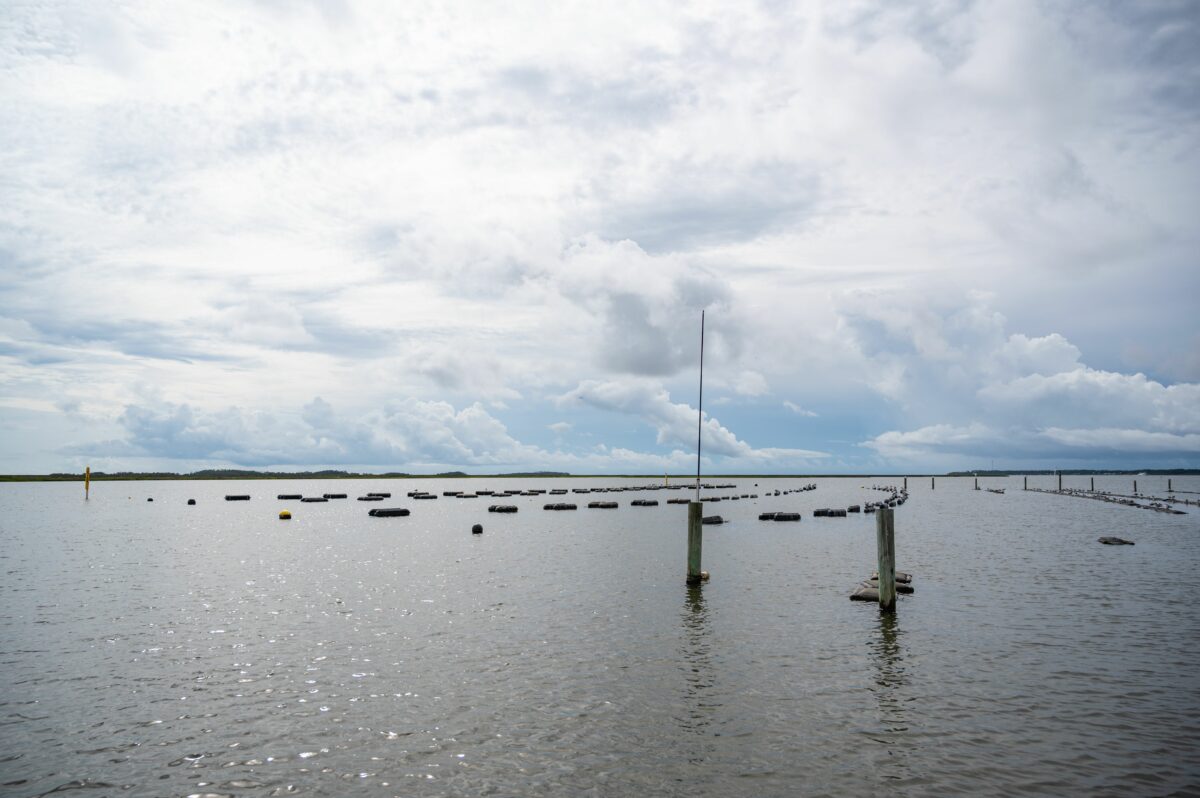 Do oyster aquaculture farms function as good fisheries habitat?
Oyster farms occur in estuaries and displace natural habitats. This industry is on the rise in the U.S. and so it is important to understand the change in habitat function when an area is leased for culturing oysters. We are examining how fish and invertebrates use oyster farms in multiple ways. Including a survey of fish abundance and species composition on oyster farms across North Carolina, and comparing them to nearby control areas. Also, we are examining fine-scale movements of fish within an estuarine landscape that includes an oyster farm, by using acoustic telemetry tags that are implanted into juvenile fish and tracked for two months.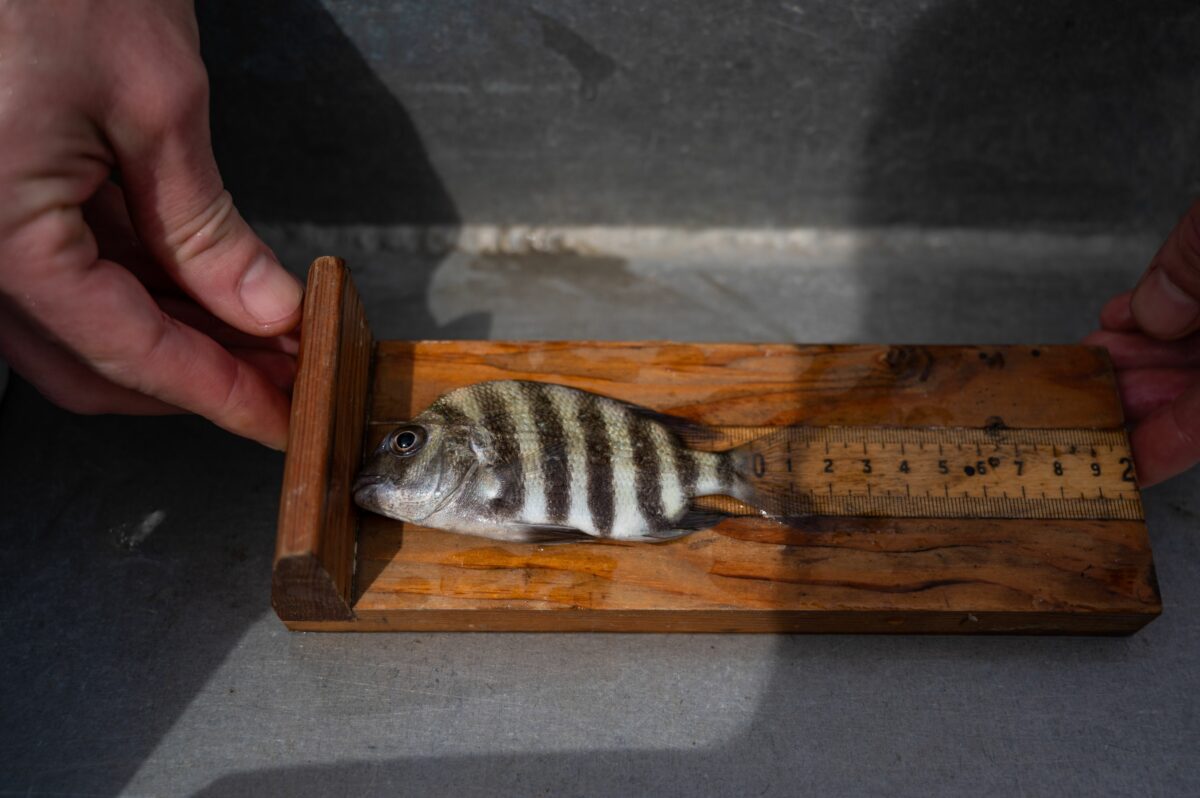 Reproductive life history of sheepshead (Archosargus probatocephalus) in North Carolina
Sheepshead are an economically important species in the southeast U.S. Little is known about the life history of this species. For instance, it is uncertain if specific life stages might be vulnerable to fisheries exploitation, or if nursery habitat availability limits population growth. For effective management, an understanding of adult spawning patterns and juvenile recruitment dynamics is critical because these factors govern population growth. This project is a field-intensive study and we are collecting novel data on where and when adult sheepshead aggregate to spawn during the spring. Also, we are sampling juvenile sheepshead to determine their timing of recruitment, habitat use, and hatch dates in multiple areas across NC. Ultimately, this will provide an understanding of the connectivity between sheepshead spawning grounds and nursery habitats.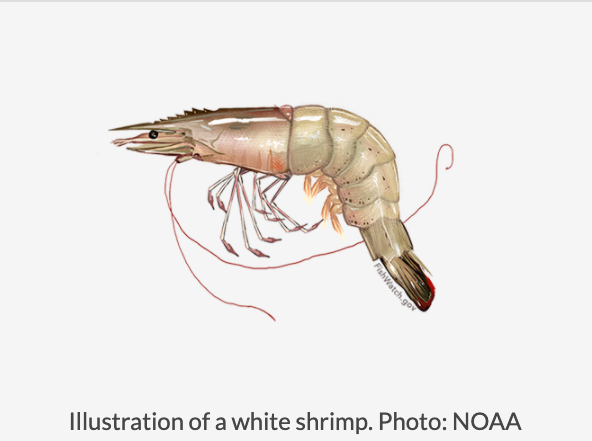 The influence of climate variability and nursery habitat quality on penaeid shrimp recruitment
Penaeid shrimp, including brown and white shrimp, are of great economic and ecological importance to North Carolina. Shrimp have a complex life history and annual abundance is highly variable. This variation is primarily due to year-to-year differences in climate and weather patterns, but there is a poor understanding of what specific factors influence shrimp recruitment. Using long term biological survey data and environmental data, we are using statistical models to elucidate the dynamics of shrimp recruitment in Pamlico Sound and other areas of NC. Predictive models will be used both to project future climate impacts on shrimp and also to develop a forecasting tool for the NC shrimp fishery.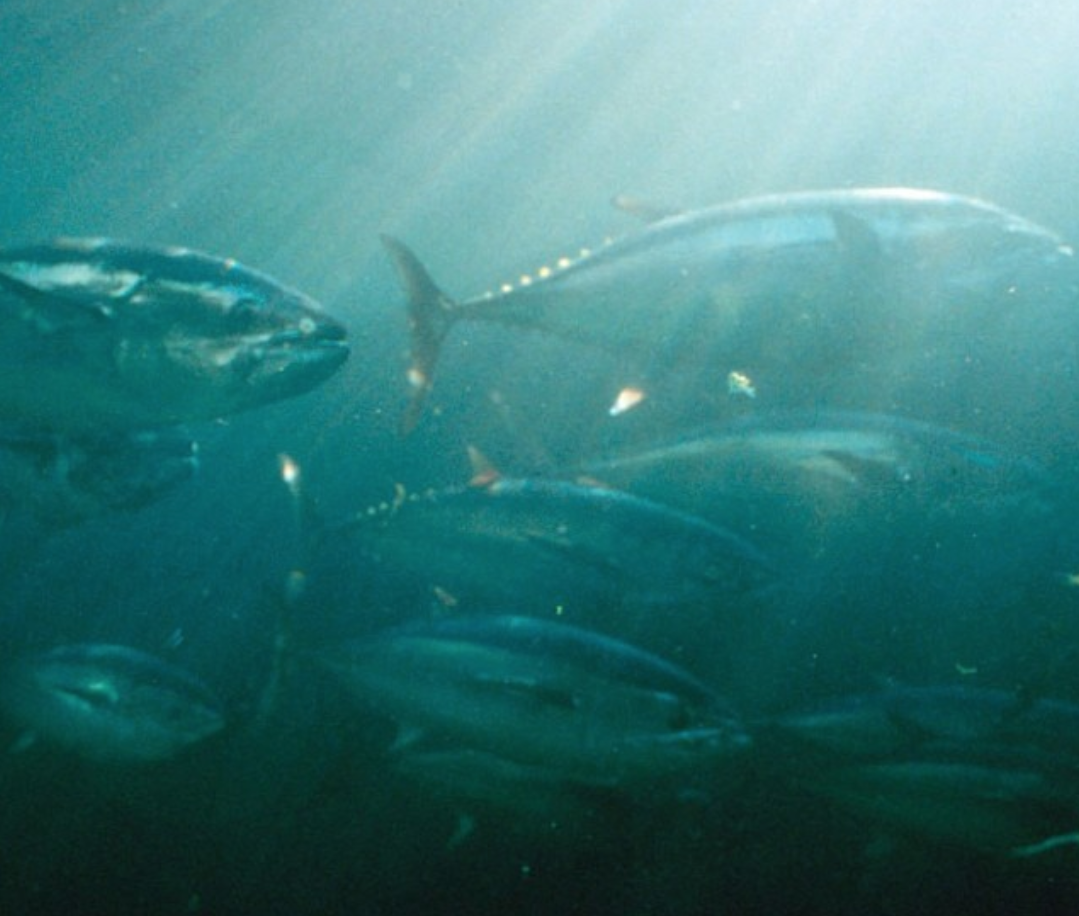 Projecting future shifts in habitat for marine species as a result of climate change
Climate change is altering the geographic distribution of suitable habitat for marine species. These shifts are challenging fisheries management, which is based on the assumption that fish stocks are static over the long term. We conduct research to help fisheries managers anticipate changes in store for the 21st century. We have refined a method to forecast the future geographic distribution of species habitat on the North American continental shelf, based on niche models that describe species' preferred temperatures and seafloor features. Presently, we are working towards a product that will rank the climate change vulnerability of economically important fisheries in all regions of the U.S. coast.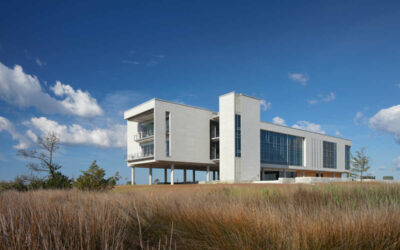 You've likely seen our building standing alone in the marsh, but have you ever come inside? Now is your chance to explore the ECU Outer Banks Campus. Commencing October 11, tours of the ECU Outer Banks Campus, home to the Coastal Studies Institute, will be held on the...
Related Research Focus Areas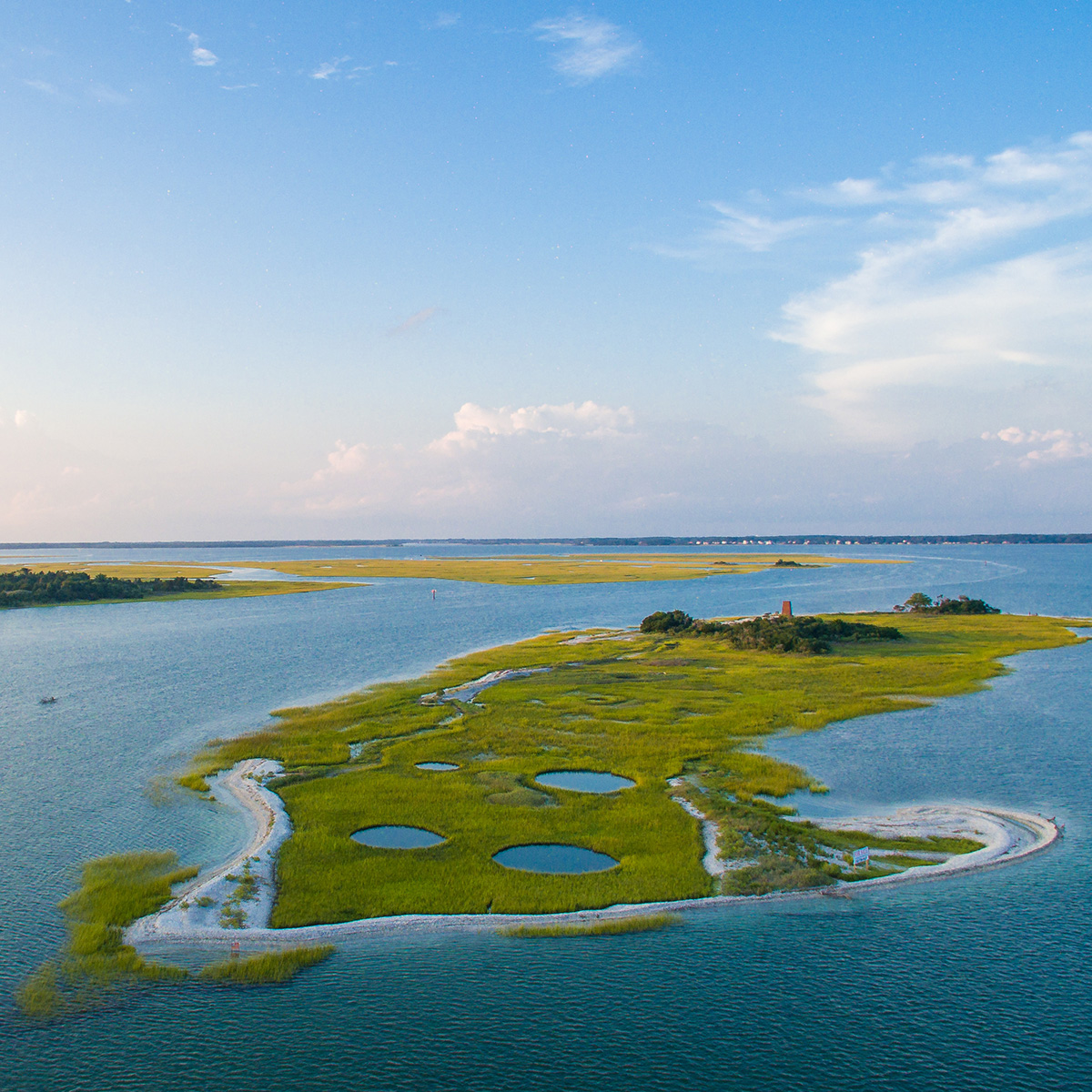 Marine
&
Coastal Ecosystems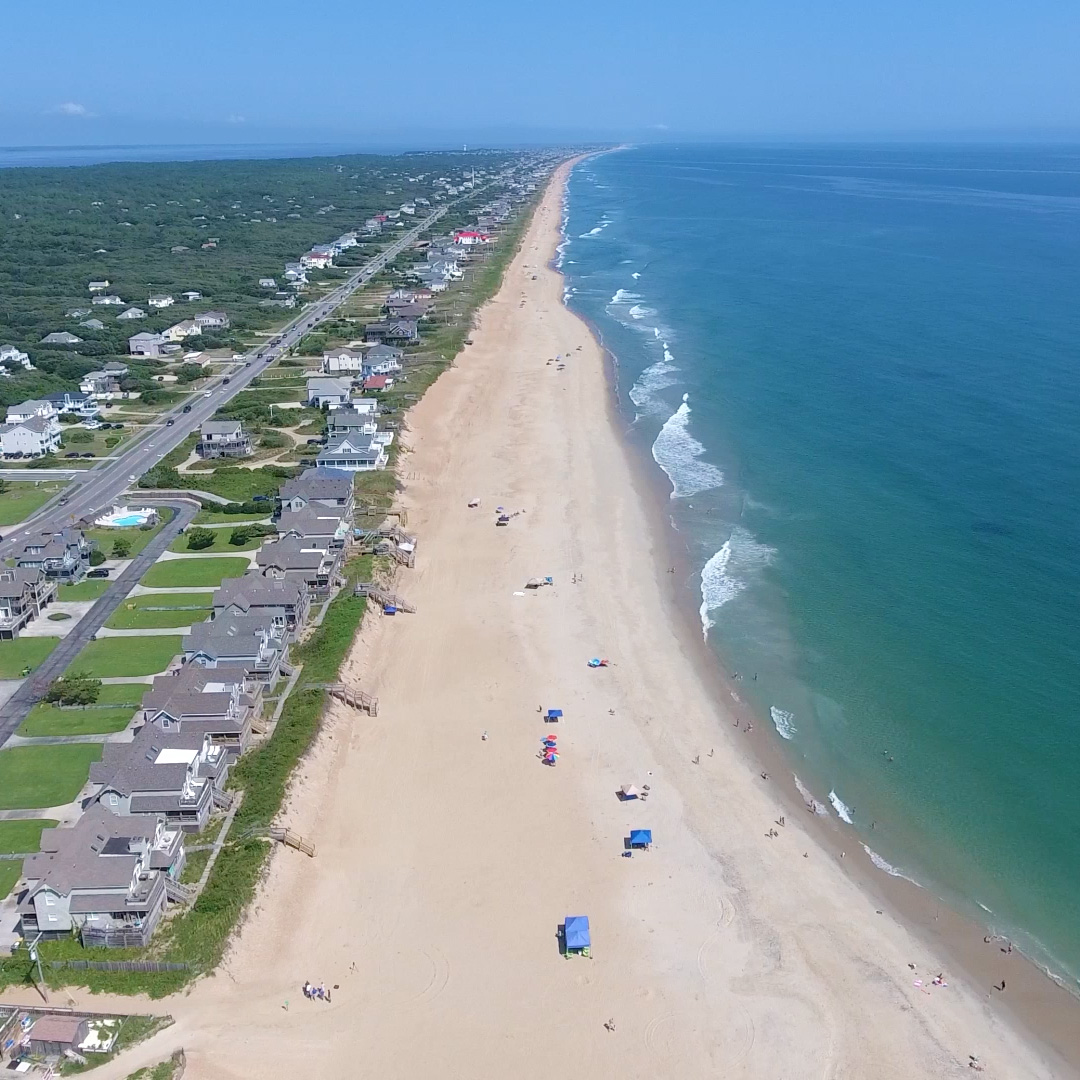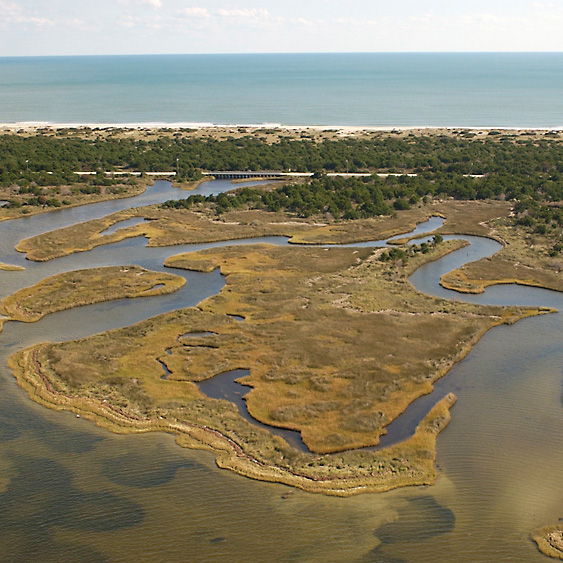 Marine & Coastal Resource Management