Have you ever wondered what it takes to be a scientist? Or are you curious about what research takes place on the ECU Outer Banks Campus? If you answered "YES!" to either of these questions, you should tune in to our monthly, live-streamed video series Meet the Scientist. In each episode, Dean Reide Corbett sits down with ECU and CSI scientists to discuss some of their latest work.
This month Dean Corbett will chat with Dr. Mike Muglia, Research Assistant Professor in the Department of Coastal Studies at ECU. Dr. Muglia will share his research on the Gulf Stream and his work on the possibility of using it as a renewable energy resource as part of the North Carolina Renewable Ocean Energy Research Program.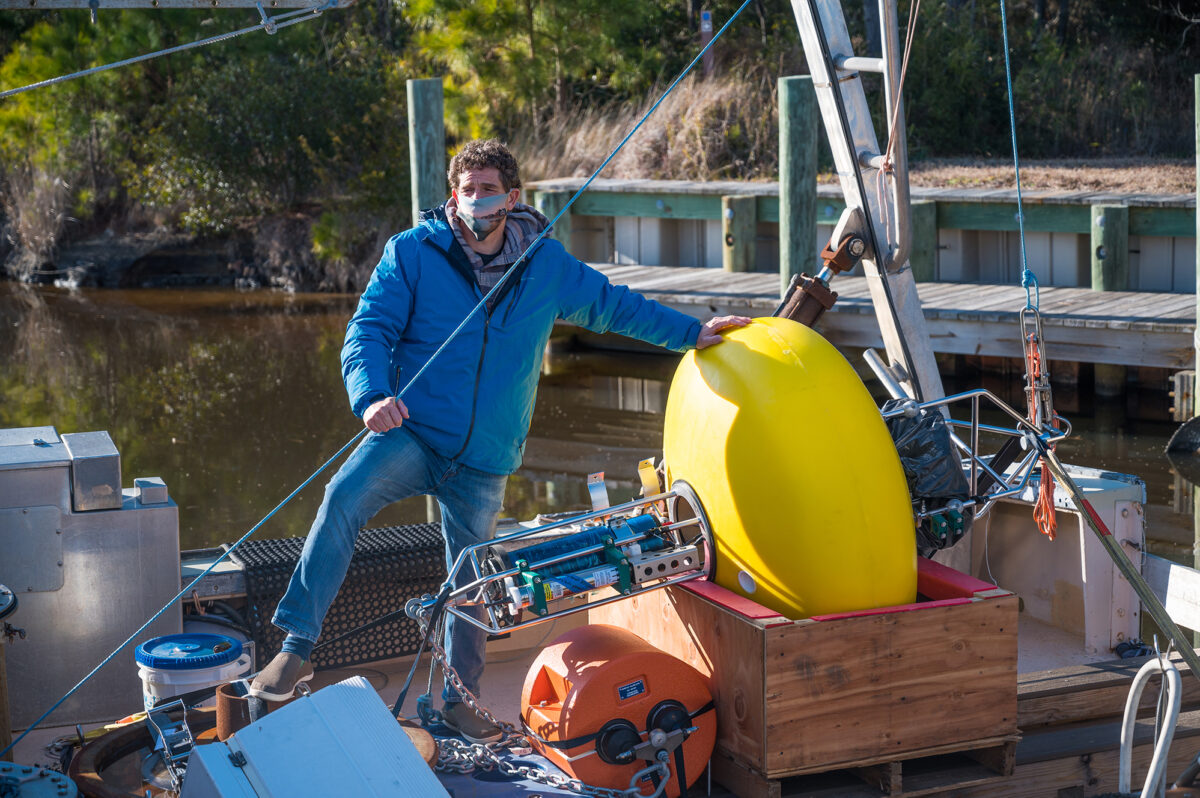 The program is appropriate for all ages and available to the public via our YouTube Channel. View the live-streamed event on Thursday, January 28, 2021, at 6 pm and ask questions through the chatbox. The program will also be recorded and available for later viewing on the YouTube Channel.
More on Muglia
Mike loves his family, the ocean, and the study of nature. He is a self-described surf junking and hates to miss a wave on the Outer Banks. He enjoys many other salty activities too, and says his "wheels turn on nonlinear dynamics, relativity, quantum mechanics, and any other scientific news of the weird."
About his work, Mike states, "Our group's favorite scientific endeavor involves getting out on the Gulf Stream to work. It's such a magical place with its own weather. It is an exception to not see something fantastic when we are out there including strange weather, packs of hammerhead sharks, pilot whales, flying fish…you name it! I'm excited to share our work this Thursday."
Tune in then to catch more of Mike's excitement for salt, science, and work on the Gulf Stream.