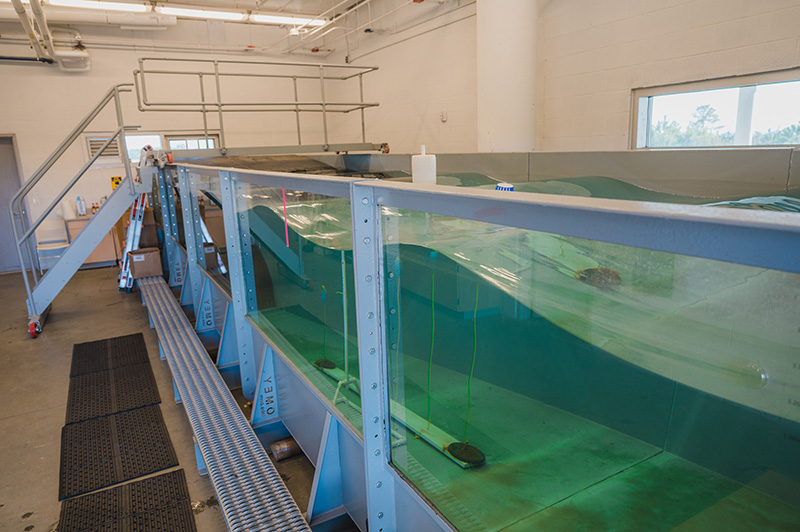 Small Scale Wave Testing
The small-scale wave tank at the Coastal Studies Institute (CSI) is appropriate for 1:50 to 1:100 scale tests of wave energy devices and for teaching and understanding of wave mechanics. The OMEY wave tank is approximately 12 m long, 3.5 m wide and 2 m deep with a working length, width, and depth of 3-4 m, respectively. Regular, irregular and random wave conditions are created by a hydraulic flapper-style wave-maker that can produce 0.5-5 s period waves with a maximum wave height of approximately 20 cm (with a 1.5 s period).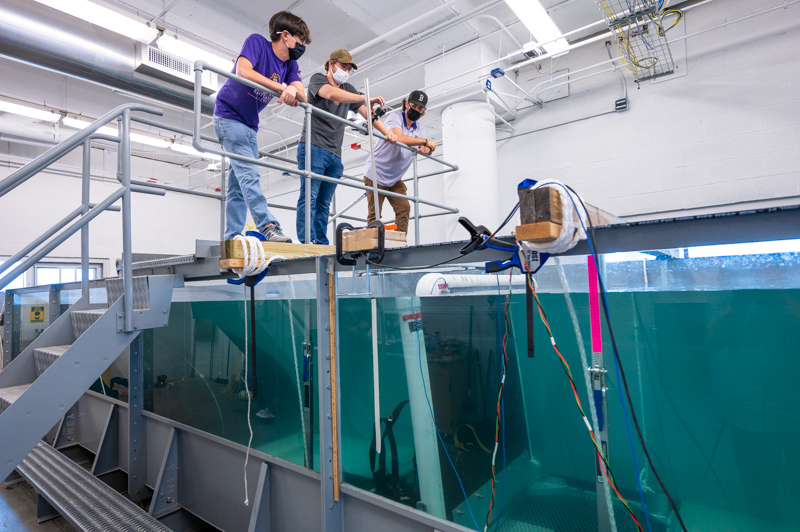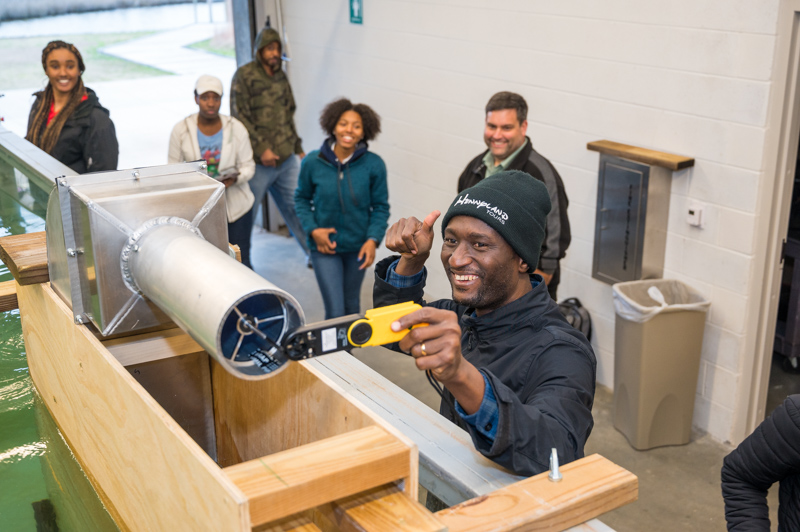 Contact Us
For more information about testing in the CSI wave tank, contact the North Carolina Renewable Ocean Program Director, George Bonner.