The anonymous statement "At the beach, life is different." is an adage that often brings to mind many idealistic lifestyle visions of surf, sun, sand, and fun. However, the saying also holds true for wastewater treatment in many coastal communities. On the Outer Banks, and in other similar areas, one of the most feasible ways to treat wastewater is through decentralized, onsite wastewater systems, sometimes called septic systems. North Carolina has the highest rate of people served by onsite systems in the Southeast United States, and the fourth-highest percentage in the country. Many of the septic systems still in place today on the Outer Banks were first installed in the 1970s and 80s; and while onsite systems seemed a viable option then, as sea level rises along the Atlantic coast and climate change impacts increase, there is growing concern it may not remain that way for much longer.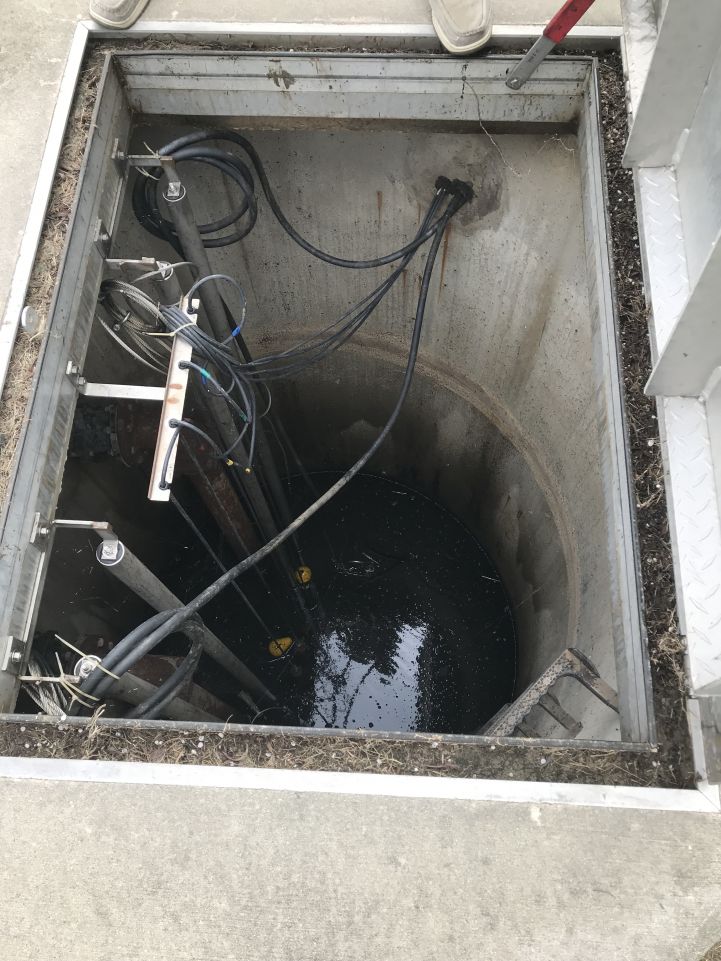 Onsite septic systems require a layer of soil below the drainfield which allows wastewater to be filtered before meeting groundwater and reduces the risk for contamination. For sandy soils, such as those found in coastal NC, the distance between the drainfield and water table must be a minimum of 1.5 feet, although other coastal states often require 2 ft or more separation distance to groundwater. In the mid-1980s the average groundwater depth of wells in Dare County was 3.62 feet. However, in the most recent five-year measuring period (2015-2019) the average depth was only 2.64 feet, indicating a one-foot rise associated with sea-level rise in the groundwater table since the 1980s. As such, the treatment of wastewater by septic systems may become "compromised" as the separation distance between tank and water table decreases. While sea-level rise is a chronic issue, storm surge and flooding are acute problems that can have similar short-term consequences. Compromised and failing decentralized septic systems are not able to process waste properly, thus putting communities at risk for illness through contamination of groundwater, as well as environmental damage through the release of nutrients such as nitrogen and phosphorus which can exacerbate hypoxia in coastal waters and lead to other problems.
Over the course of the 2-year study, the team hopes to answer the research question, "How can coastal communities cost-effectively and legally implement climate adaption plans for decentralized waste infrastructure?". The team will identify the extent to which climate change and sea-level rise can impact decentralized systems through established monitoring sites in coastal communities. Samples from these sites, combined with existing data, will help the researchers to determine the effectiveness of septic systems in their removal of fecal bacteria,
phosphorus, and nitrogen under different climate conditions. Additionally, the interviews conducted will add to existing knowledge by cataloging wastewater treatment technologies in the Carolinas, perceptions of climate change and its impacts on these systems, and potential adaption strategies. O' Driscoll believes these interviews will also give insight as to the range of issues property owners have experienced in regard to their septic systems. Finally, the economic and legal reviews will be an important tool for best understanding the barriers, such as cost and varying laws, that stand in the way of climate adaption strategies for coastal communities when it comes to wastewater treatment.
Reflecting on his experience with the project, O'Driscoll appreciates the time and expertise he has gotten to share with his interdisciplinary colleagues. "Working with Nags Head and Folly Beach has been really good. They have been very supportive. I think next year when we have all the data in place, it will be really exciting to see how these different parts fit together."
Holly White, Principle Planner for the Town of Nags Head, explains "The ongoing project has been an extension of work we completed in 2017 known as Vulnerability, Consequences, Adaption, Planning Scenarios (VCAPS). We hope the knowledge gained by this new project can also be incorporated into the Nags Head decentralized wastewater management plan."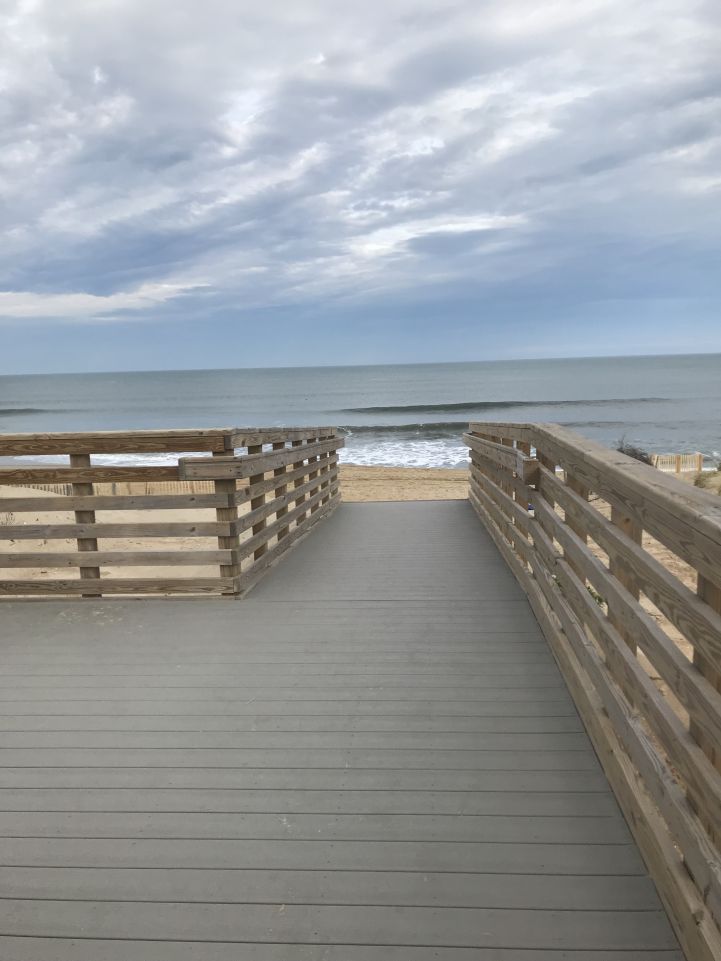 "Our intent for this project is to work hand-in-hand with Nags Head, Folly Beach, and other coastal communities, not just publish our research.", stated Coastal Economic Specialist and Lead PI Dr. Jane Harrison.
After the research has been completed, the team, the Town of Nags Head, and the City of Folly Beach will work together to compile protocols that can help coastal town and city managers make decentralized wastewater treatment plans with climate change and community needs at the forefront. These two coastal communities, as well as others, "have a dramatic increase in their populations during the summertime. So, where there is a lot more water use, there is going to be a lot more wastewater generated…. Systems could be pushed to their max.", stated O'Driscoll. While the guides will certainly meet the needs of Nags Head and Folly Beach first, they will be able to be used by many other coastal communities. Outer Banks residents can expect to hear more about the results of the project via public forum in Summer 2021.
In the meantime, Harrison hopes that people will be increasingly aware of the wastewater treatment systems they use. She says, "It is important for coastal folks to be aware of the system and make sure they know about its proper maintenance and function." Septic Health resources can be found here, and those living in Nags Head can also take advantage of the Todd D. Kraft Septic Health Initiative Program currently overseen by Kylie Shepard.