Coastal Studies Institute
Led by East Carolina University (ECU), The Coastal Studies Institute (CSI) is a multi-institutional research and educational partnership of the UNC System including North Carolina State University, UNC Chapel Hill, UNC Wilmington and Elizabeth City State University.  The Coastal Studies Institute, located on the ECU Outer Banks Campus, focuses on integrated coastal research and education programming centered around the needs, issues, and concerns of coastal North Carolinians by bringing together the various disciplines of both the natural and social sciences.
Coastal Studies Institute Mission
To undertake research, offer educational opportunities, and provide community outreach that embraces the unique history, culture and environment of the maritime counties of northeastern North Carolina.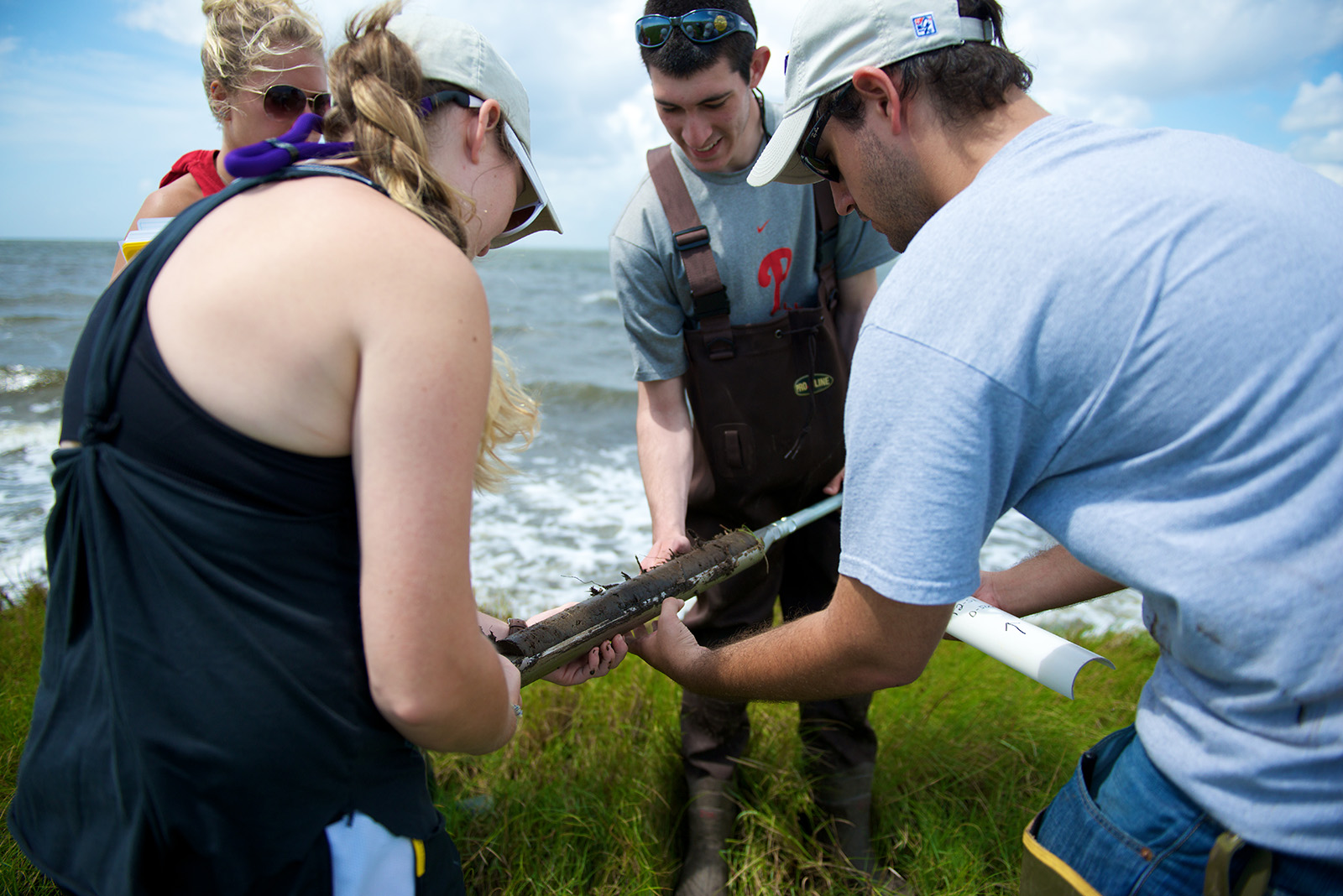 CSI Research, Education and Outreach
The research expertise of CSI span a variety of coastal disciplines including coastal dynamics, ecology, biology, economics, environmental geography, social and behavioral sciences, and engineering.  The program uses an interdisciplinary approach and scientific advances to provide effective solutions to complex problems while helping coastal communities, ecosystems, and economies thrive.
Engagement is core to the mission and CSI has a robust outreach program with staff that are actively engaged with coastal communities through meaningful education offerings for the general public, life-long learners, and K-12 students and teachers. 
ECU Outer Banks Campus
The Coastal Studies Institute is located on the ECU Outer Banks Campus on Roanoke Island.  The campus site is adjacent to the Croatan Sound, part of the Albemarle-Pamlico estuarine system, the second-largest estuary in the United States.   This LEED Gold-certified coastal campus spans 213 acres of marshes, scrub wetlands, forested wetlands, and estuarine ecosystems.  Dr. Nancy White, founding director of CSI, played a pivotal role in the development, design, and completion of the coastal campus, which opened it's doors in early 2013.
The campus, completed in 2012 and awarded the LEED Certification, demonstrates how architecture can seamlessly develop a relationship with the surrounding ecosystem. CSI was also awarded:
2014 Chicago Athenaeum International Architecture Award for Best New Global Design
2014 AIA Triangle Honor Award
2013 AIA North Carolina Honor Award
2013 USGBC North Carolina Sustainability Award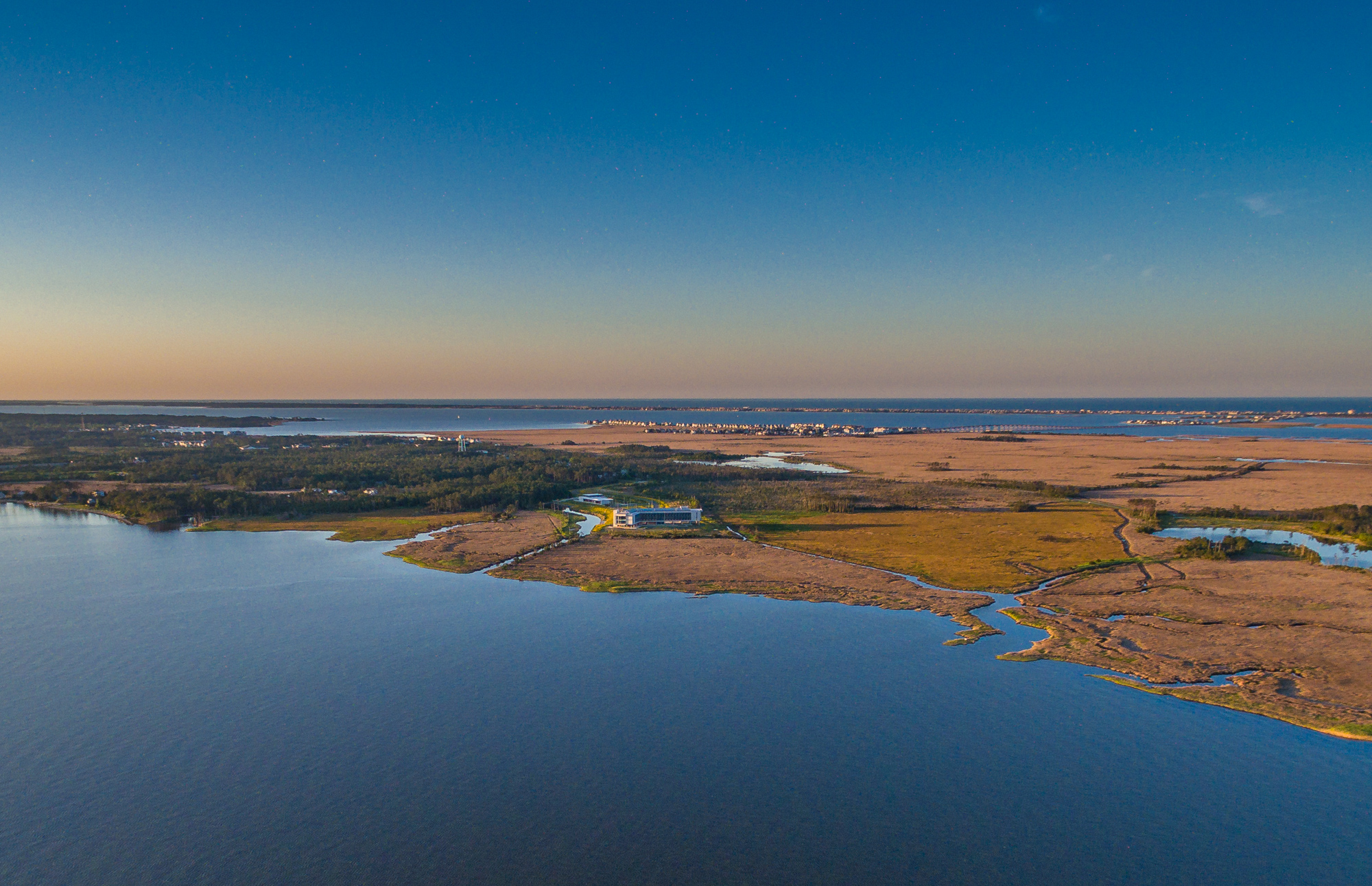 The CSI Board of Directors consists of professionals with strong backgrounds in coastal issues; including research, development, outreach, education, and policies that affect coastal communities. The Board promotes UNC's mission in helping it serve the people of North Carolina at a high level of excellence in every area of endeavor of the Coastal Studies Institute.
The Coastal Studies Institute Board of Directors meets twice annually to discuss the projects and progress of the Coastal Studies Institute.
Dr. Jack Bagwell, President, College of the Albemarle
Mr. Orion Rolf Blizzard, III – CSI Board Chair, Turnpike Properties
Mr. Malcom Fearing – Business Owner
Dr. Kirk Havens, Research Associate Professor, Director, Center for Coastal Resources Management, Virginia Institute of Marine Science
Dr. Walter HOolton, Physician (retired)
Mr. Steve Keen – Adair, LLC
Mr. Mike Kelly, Business Owner
Mr. S. Paul O'Neal – Towne Insurance
Mr. James Rispoli – Professor of Practice, NCSU Center for Nuclear Energy Facilities & Structures
Dr. Reide Corbett – Dean & Executive Director, Integrated Coastal Programs, Coastal Studies Institute
Dr. Ken Halanych – Professor and Executive Director, UNCW Center for Marine Science
Dr. Grant Hayes – Acting Provost and Senior Vice Chancellor for Academic Affairs, ECU
Ms. Norma Houston – Chief of Staff, UNC System Office
Dr. Ron Mitchelson -Special Asst. to the Chancellor, ECU
Mr. Wally Overman – Dare County Commissioners
Dr. Margery Overton – Vice Provost for Academic Strategy, NCSU
Dr. Kuldeep Rawat – Thorpe Endowed Professor and Dean, School of Science, Aviation, Health, and Technology, ECSU
Dr. Harvey Seim – Professor, Department of Marine Science, UNC Chapel Hill
Dr. Kimberly van Noort – Senior Vice President for Academic Affairs & Academic Officer, UNC Systems Office
Dr. Michael Van Scott – Interim Vice Chancellor for Research, Economic Development, & Engagement, ECU