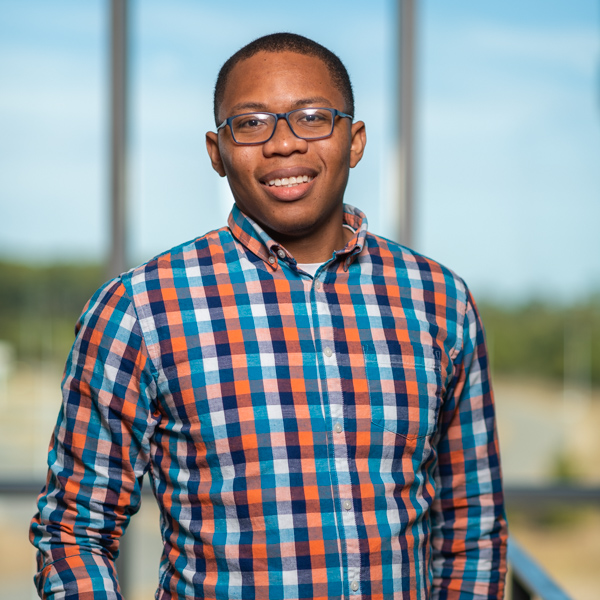 Eric Wade, Ph.D
Assistant Professor, Department of Coastal Studies, ECU
Office: Room No. 324
850 NC 345, Wanchese, NC 27981
Phone: 252-475-5429
Fax: 252-475-3545
Email: wadee21@ecu.edu
Bio
Dr. Eric Wade is a marine social scientist currently an assistant professor in the Department of Coastal Studies at East Carolina University. From Belize, his research and teaching program is motivated by his lived experiences growing up in the Caribbean and the region's increasing vulnerability to global environmental and social change. He earned his Bachelor of Science in Marine Biology from the University of North Carolina at Wilmington and a Master's in Fisheries Science from Oregon State University. Eric has previously worked for the Belize Fisheries Department, Oceana Belize, and the United Nations Food and Agriculture Organization.
Behavioral & Social Insights for Global Fisheries Research Group
Education
2018 – 2021    Ph.D., Fisheries Science, Department of Fisheries & Wildlife, Oregon State University

Dissertation Title: Decision-making under uncertainty: Exploring risky fishing strategy decisions in small-scale fisheries in Jamaica

2016 – 2018    MS, Fisheries Science, Department of Fisheries & Wildlife, Oregon State University

Thesis Title: Assessing shared knowledge across stakeholders in response to the implementation of Belize's Managed Access Program     

2011 – 2013     BS, Marine Biology, Department of Biology & Marine Biology, University of North Carolina at Wilmington
Research Interests
The scholarship of the Behavioral Insights group is broadly influenced by theories from behavioral economics, social psychology, anthropology, and sociology. We explore these theories in marine and coastal systems. In addition to exploring the drivers and feedbacks of individual and collective decisions, I am also interested in how stakeholders are adapting to socio-ecological change. At the same time, our research also aims to understand the influence of formal and informal institutions on how stakeholders navigate coastal and marine systems. The scholarship and outreach of our research group are committed to producing actionable science that not only contributes to furthering our understanding of theoretical ideas but that supports the development of my communities.
Research Themes
Livelihoods & adaptation to change
Fisheries governance

Property rights & the State

Conservation psychology
Environmental decision making
Conservation as development

Marine conservation
Development in Latin America and the Caribbean
Colonialism
Resource use, development, and conservation
Science – policy – practice interface

Social science research methods
Recent/ Current Projects
Decision-making under risk and uncertainty in small-scale fisheries in Jamaica
Power of the pen: constructing social-ecological narratives of coral reefs in news media and links to policy action
Assessing the Readiness of WECAFC Member States' Readiness to Implement the Regional Plan of Action to Deter and Eliminate IUU Fishing
Assessing shared knowledge across stakeholders in response to the implementation of Belize's Managed Access Program
Measuring organizational sense of place for marine conservation in Bocas del Toro, Panama
Publications
2022
Fleming W, King B, Robinson K, Wade E, Erickson B, Delie J, et al. (2022) Is there no "I" in team? Potential bias in key informant interviews when asking individuals to represent a collective perspective. PLoS ONE 17(1): e0261452. https://doi.org/10.1371/journal.pone.0261452
2019
Wade, E. and K. Biedenweg. (2019). Using Mental Models as a Method to Systematically Assess Perspectives in Resource Management. Gulf and Caribbean Research. 30(1): GCFI1-GCFI17. https://aquila.usm.edu/gcr/vol30/iss1/8
Wade, E., & Biedenweg, K. (2019). Exploring the diversity of mental models associated with Belize's Managed Access Fisheries Policy. Ocean & Coastal Management, 178, 104868. doi:https://doi.org/10.1016/j.ocecoaman.2019.104868
Wade, E., Spalding, A. K., & Biedenweg, K. (2019). Integrating property rights into fisheries management: The case of Belize's journey to managed access. Marine Policy, 108, 103631. doi:https://doi.org/10.1016/j.marpol.2019.103631