The Waves to Water Prize finalists have arrived on the Outer Banks with their wave-powered water makers, and the wait to dive in is finally over. That's right, the DRINK Finale is here! The devices will be deployed at Jennette's Pier tomorrow, Sunday, April 3, where the prototypes will be anchored in the pier's surrounding waters for several days. Members of the public are encouraged to visit Jennette's Pier during the deployment and while the devices are in the water. The event will give the public an opportunity to see the desalination systems at work, meet the teams, and learn more about renewable energy.
The DRINK Finale is the last leg of the U.S. Department of Energy's (DOE's) Waves to Water Prize, a five-stage, $3.3 million contest that aims to accelerate innovation in small, modular, wave-powered desalination technology capable of producing clean water in disaster and recovery scenarios, as well as in water-scarce coastal and island locations. Upon the conclusion of the DRINK Finale prototype testing, $1 million in prizes will be awarded to the winning teams.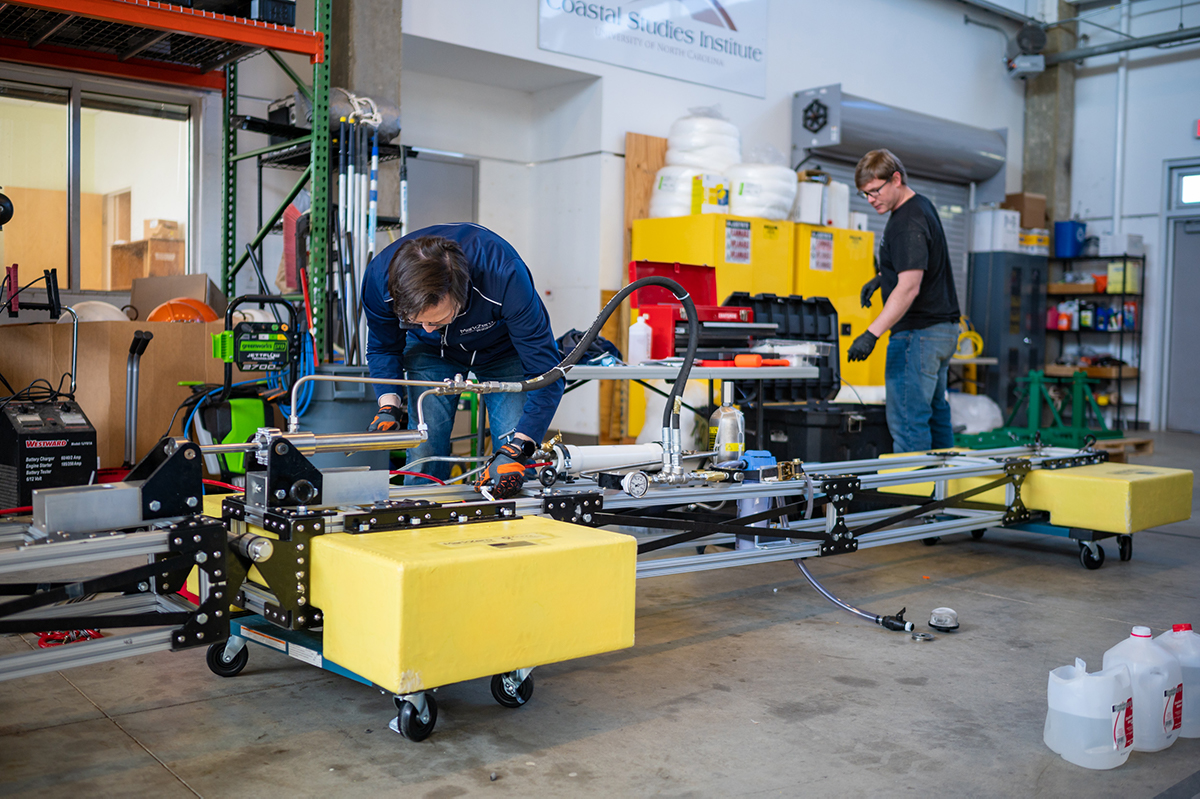 MarkZero Prototypes, Freshwater Production System.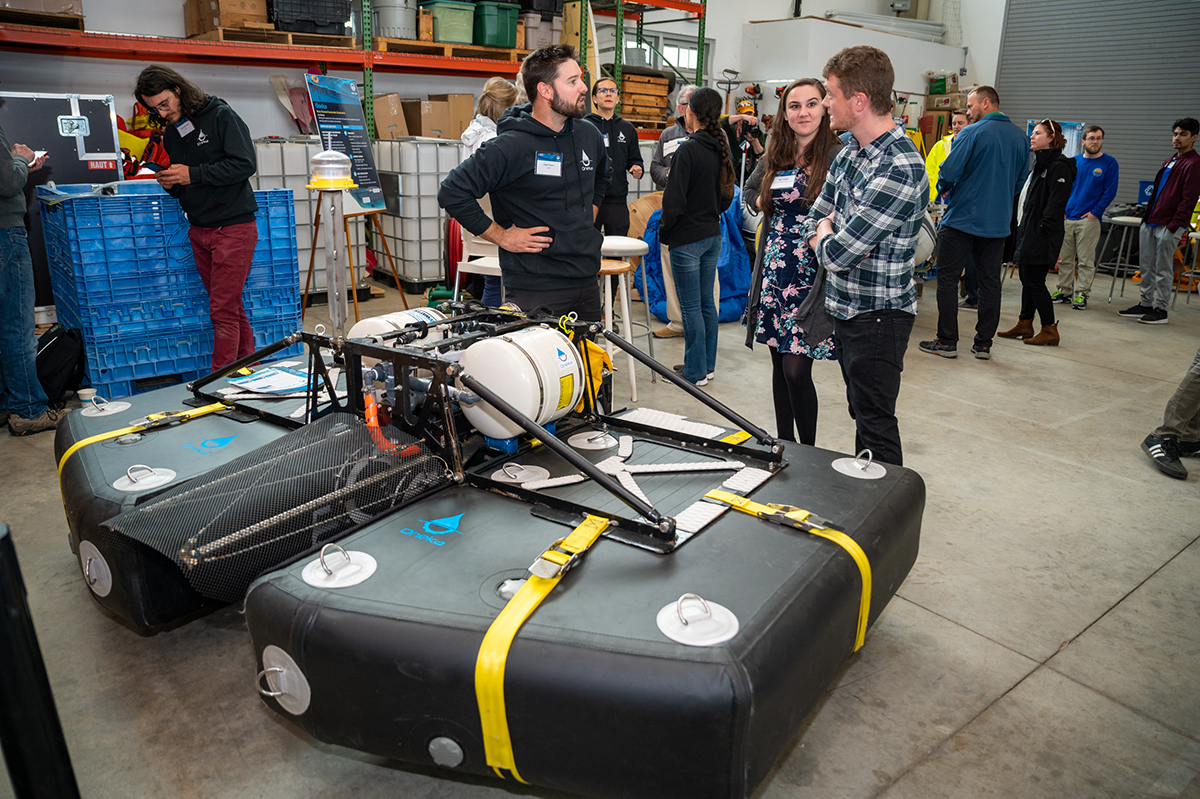 Oneka Technologies, Snowflake.
After nearly three years of hard work, four teams are left standing to participate in the DRINK Finale.
Team MarkZero Prototypes' rapidly deployable Freshwater Production System is uniquely designed to meet the changing ocean conditions. The onboard, reverse-osmosis system turns salt water into fresh water.

Team Oneka Technologies' Snowflake is easy to install and adaptable to most ocean conditions, the Snowflake has the potential to produce up to 7,000 liters of clean water per week.

Team Project 816's Ballast, Buoys, and Borrowing from Archimedes device can be deployed by just two people with basic tools. The raft-based wave–

energy converter powers a land-based desalination system.

Team WATER BROS' Wave Actuated, Tethered, Emergency Response, Buoyant Reverse Osmosis System (WATER BROS) is a wave-powered device optimized for emergency response. The WATER BROS system is rapidly deployable, low cost, and highly resilient.
Project 816, Ballast, Buoys, and Borrowing from Archimedes.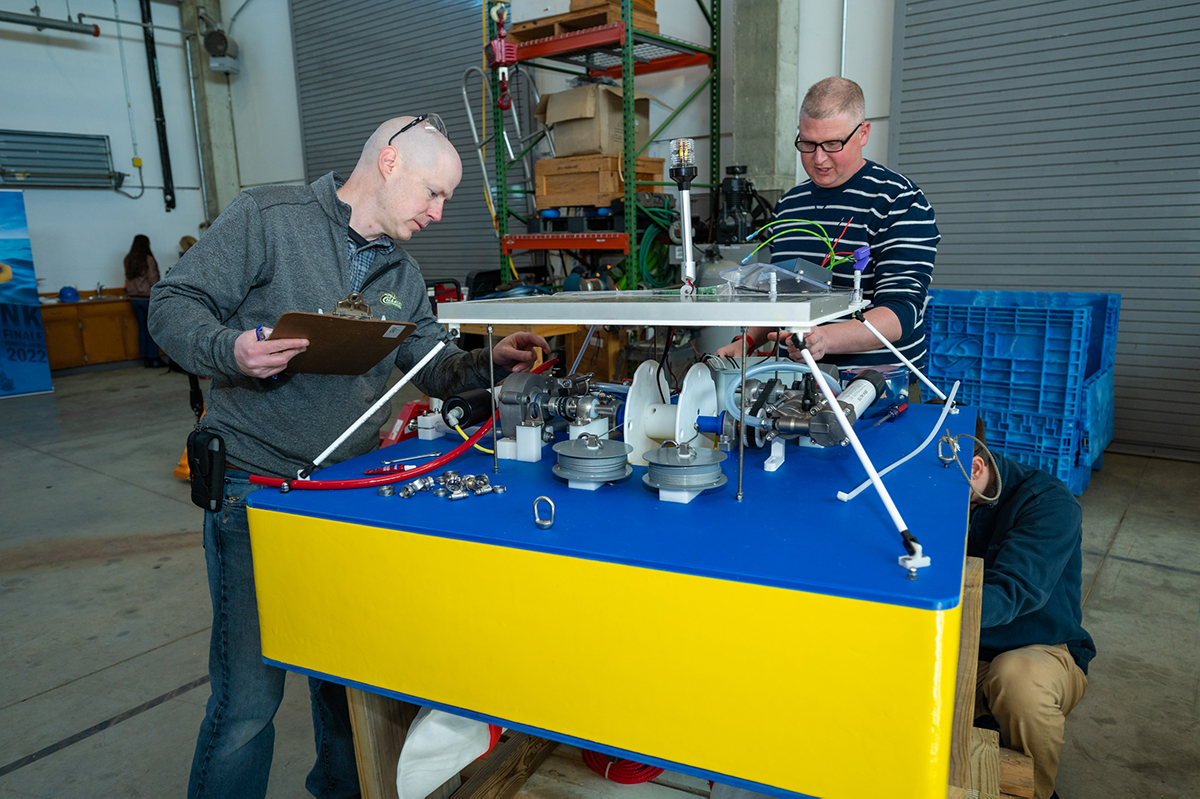 WATER BROS, Wave Actuated, Tethered, Emergency Response, Buoyant Reverse Osmosis System (WATER BROS)
Each of the four devices has the potential to be scaled up in order to contribute to resiliency in coastal communities—something which residents of the storm-susceptible Outer Banks can certainly appreciate.
The U.S. Department of Energy, the Coastal Studies Institute, and each of the teams are excited to make a splash at Jennette's Pier on Sunday, April 3, 2022, and invite the public to attend and celebrate this swell event this week.