K-12 Field Trips and Virtual Experiences
On Campus or Virtually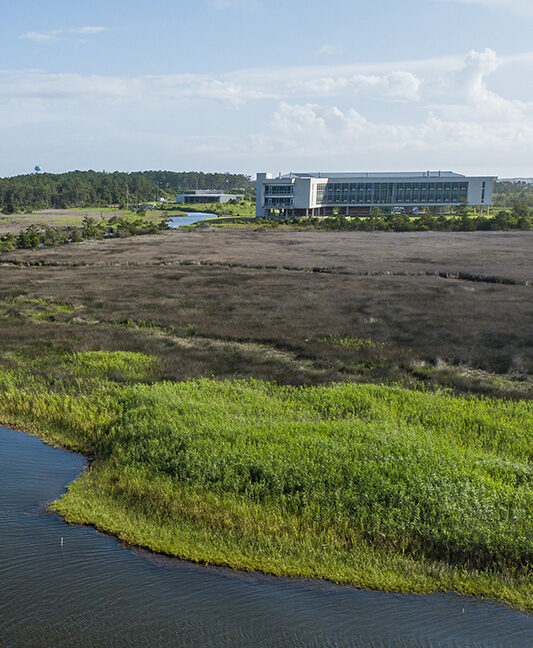 K-12 SCHOOL PROGRAMMING
"These experiences offered at CSI are directly related to the curriculum taught in 8th and 9th-grade EES…Students loved this…some even mentioned, 'I want to be a scientist now, this is so cool!'"
"Great Interdisciplinary programs"
"We were here for just a short visit and the staff was so accommodating with creating a meaningful and informative program."  – Educator Evaluations
The opening of the Coastal Studies Institute state-of-the-art research and education campus on Roanoke Island in December of 2012 has provided many new opportunities for science education on the Outer Banks. The K-12 programs utilize the location of the campus on the Croatan Sound, and students work in the science labs and teaching spaces within the facility.  Students will use some of the same scientific processes and equipment that our researchers and scientists use while studying the coastal processes of northeastern North Carolina.
CSI currently has program offerings for Home School Groups, Elementary School, Middle School, and High School. Many of the programs can also be adapted for additional ages. Please email David Sybert or call 252-475-5451 with any questions or to schedule a program.  There is a $10 per person programmatic fee for each program which must be paid in advance of the program.
Elementary School Programs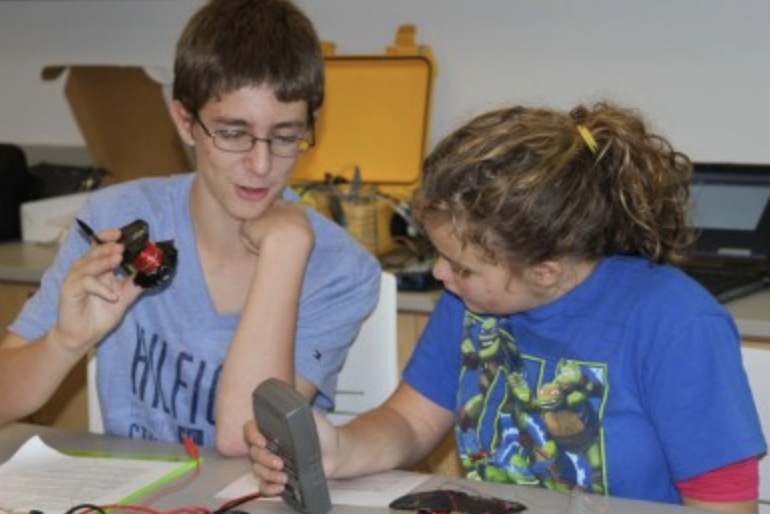 Ocean Energy Potential
Students will learn about CSI's mission to extract energy from ocean waves, currents and tides.  Participants will view technology used in ocean research, participate in a series of activities to understand the process of harnessing power from the ocean and learn the basics of oceanographic processes.
 Standards: 5.P.2, 6.P.1.1, 6.E.1.1, 6.E.2.2, 7.P.2, 7.E.1, 8.P.2, 8.E.1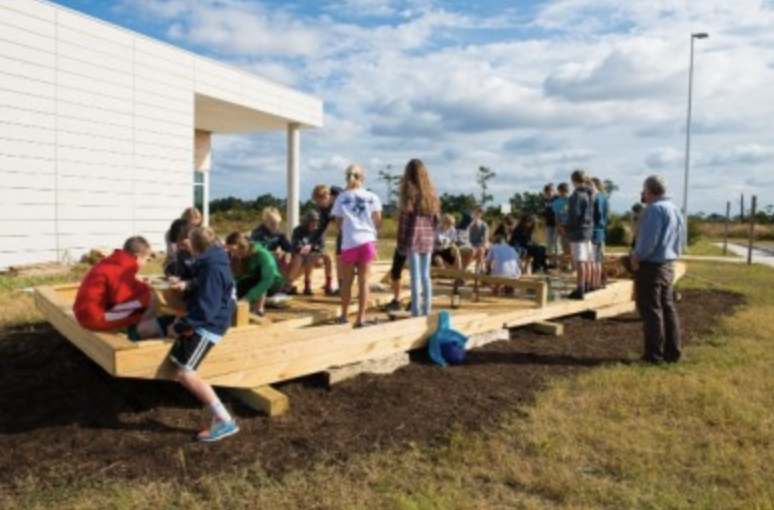 Who Left This Ship Here?
Students get to "uncover" the identity of a mock shipwreck at CSI through measurements and data collection.  They will discover some of the unique maritime history of this area of North Carolina and measuring techniques, math and drawing will be used to document what remains of the ship.
Standards: 5.C.1, 5.g.1, 6.E.1, 8.H.1, 8.H.2, 8.E.1, 8.L.E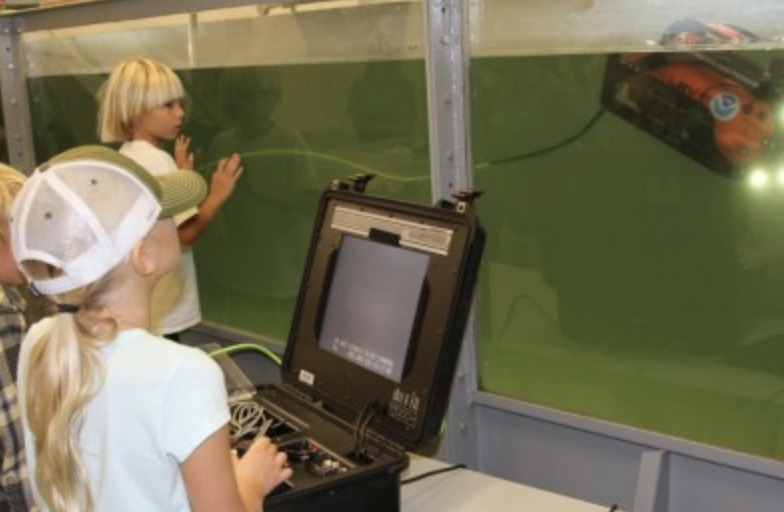 Marine Technology

This program highlights the technology used by CSI to collect oceanographic and estuarine data. Students have the opportunity to construct an observational buoy or Remote Operated Vehicle (ROV).
Standards: PSc.1.2, Phy.1.2, HS.TT.1, Chm.2.1, 5.E.1, 5.L.2, 6.L.2, 7.E.1, 8.E.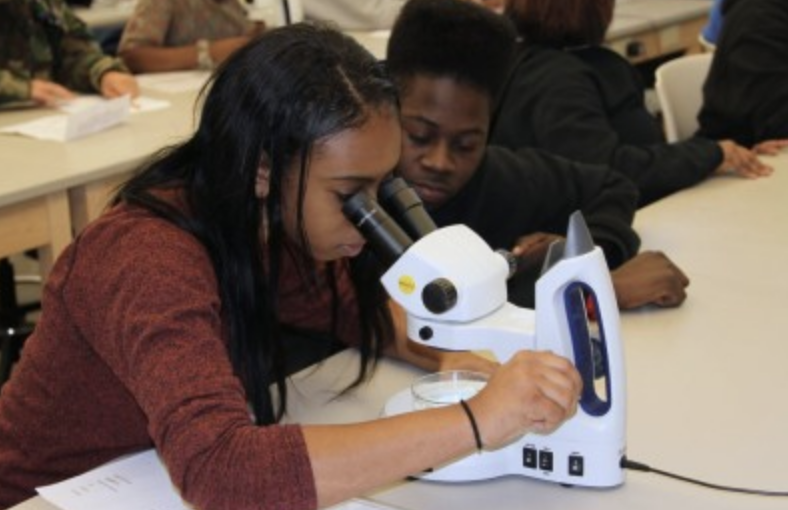 Exploring Estuaries – An Ecosystem of Its Own
Students get to explore the local estuarine system through data collection of water and plankton sampling, seining, soil cores or wetland mapping.
Standards: 5.L.2, 6.L.1, 6.L.2, 7.L.1, 8.E.1, 8.L.3, Bio.2.1, Bio.2.2, EEn.2.2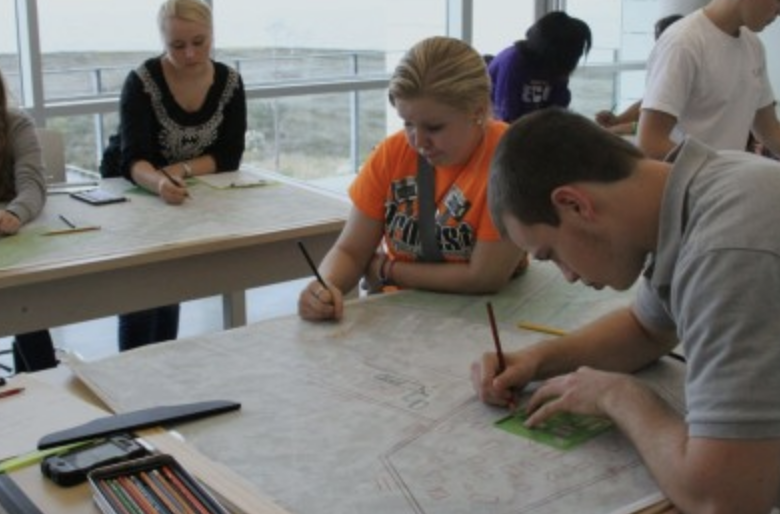 Sustainable Coastal Communities
This program investigates promoting economic growth on the Outer Banks while preserving our fragile while considering the needs of the citizens and the ecosystems.
Standards: Bio.2.1, Bio.2.2, EEn.2.2, EEn.2.4, EEn.2.7, EEn.2.8, .L.2, 5.E.1, 6.E.2, 8.E.1
Amazing Oysters
Oysters play an important role in the Albemarle and Pamlico estuarine system.  Students investigate the biological relationships found among the shells of an oyster reef, identify different species of aquatic life, and measure the oyster growth and size as they explore an oyster clump straight from the Croatan Sound.
Standards:Bio.2.1, Bio.2.2, Bio.3.5, EEn.2.2, EEn.2.4
Water in Motion: Orbital Waves
Students will explore concepts of energy transfer through orbital waves by observing different wave characteristics in a research wave tank. Students will use the data they have collected to solve mathematical equations to figure out the energy available, wave steepness, etc.
Standards: PSc.3.1, PSc.3.2, Phy.2.1, Phy.2.2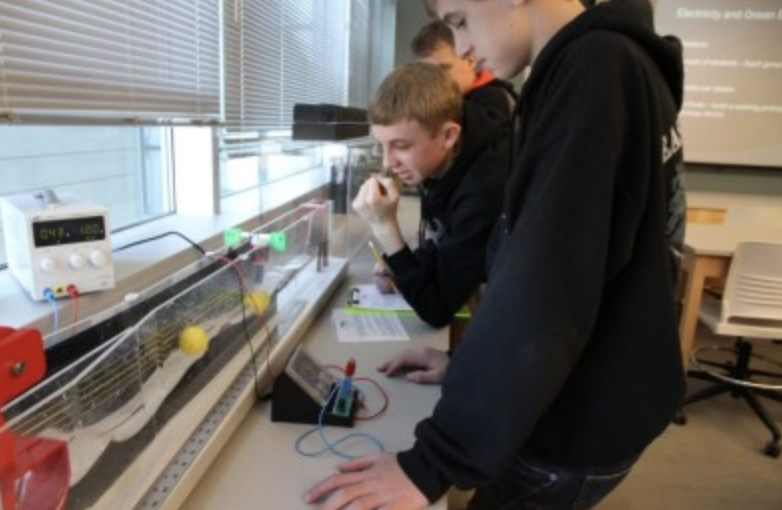 Power Potential: Ocean Energy
In this program, students investigate the CSI program focused on harnessing renewable energy from ocean waves and currents. Students will attempt to engineer a device that can turn the kinetic energy of a wave to electrical energy.
Standards: PSc.1.1, PSc.1.2, PSc.3.1, PSc.3.2, PSc.3.3, EEn.2.8, Phy.2.1, Phy.2.2, Phy.2.3