Have you ever wondered what it takes to be a scientist? Or are you curious about what research takes place on the ECU Outer Banks Campus? If you answered "YES!" to either of these questions, you should tune in to our monthly, live-streamed video series Meet the Scientist. In each episode, Dean Reide Corbett sits down with ECU and CSI scientists to discuss some of their latest work.
In the sixth installment of this series, Dean Corbett will interview George Bonner, Director of the North Carolina Renewable Energy Program.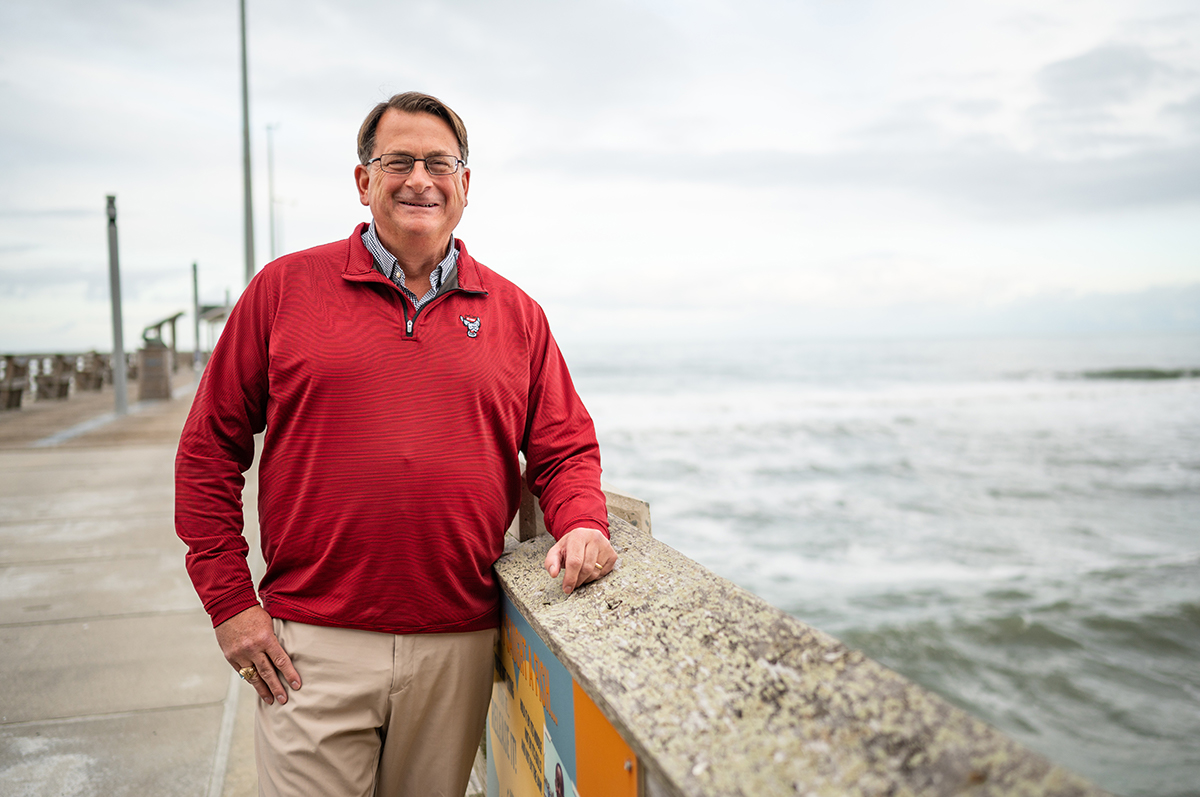 Based at the Coastal Studies Institute (CSI), the North Carolina Renewable Ocean Energy Program (NCROEP) advances inter-disciplinary marine energy solutions across UNC System partner colleges of engineering at NC State University, UNC Charlotte, and NC A&T University. During the program, Mr. Bonner will discuss some of the exciting research the program is undertaking in the field of renewable ocean energy development.
The program is appropriate for all ages and available to the public via our YouTube Channel. View the live-streamed event on Thursday, June 3, 2021, at 6 pm and ask questions through the chatbox. The program will also be recorded and available for later viewing on the YouTube Channel.
George Bonner serves as North Carolina's Director of Renewable Ocean Energy leading research and development of marine energy solutions across the University of North Carolina system. Following retirement from a 30-year career in the U. S. Coast Guard (USCG) in July 2019, Bonner returned home to the Outer Banks his new position at the Coastal Studies Institute.
Captain Bonner's USCG career included command assignments as Commander, USCG Shore Infrastructure Logistics Center and Commanding Officer of USCG Facilities Design and Construction Center.  Throughout his career, he has led strategic efforts to enhance infrastructure resiliency and sustainability while adapting to a changing climate.  He is a North Carolina registered Professional Engineer and a Certified Floodplain Manager. 
Tune in Thursday, June 3rd, to learn more about the fascinating work of Mr. George Bonner!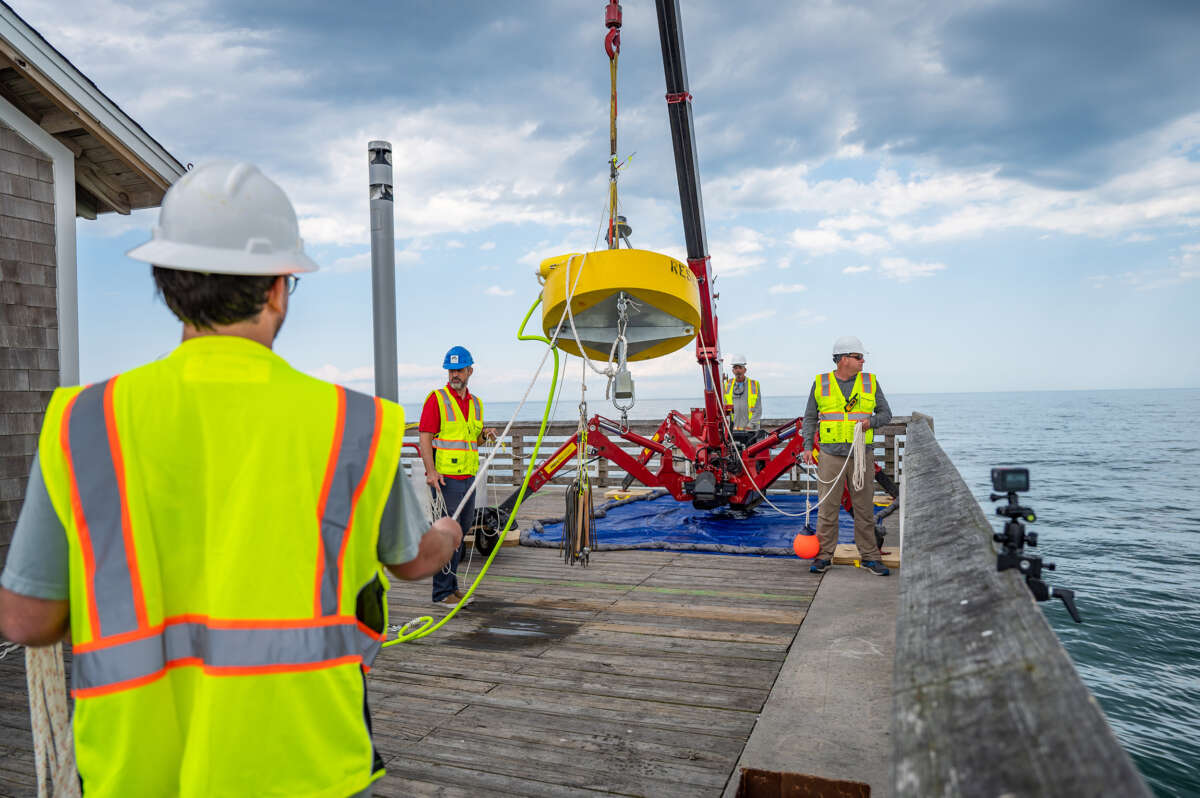 Bonner (far right) assisted with crane operations in the recent Waves to Water Prize test article deployment at Jennette's Pier in April.