Have you ever wondered what it takes to be a scientist? Or are you curious about what research takes place on the ECU Outer Banks Campus? If you answered "YES!" to either of these questions, you should tune in to our monthly, live-streamed video series Meet the Scientist. In each episode, Dean Reide Corbett sits down with ECU and CSI scientists to discuss some of their latest work.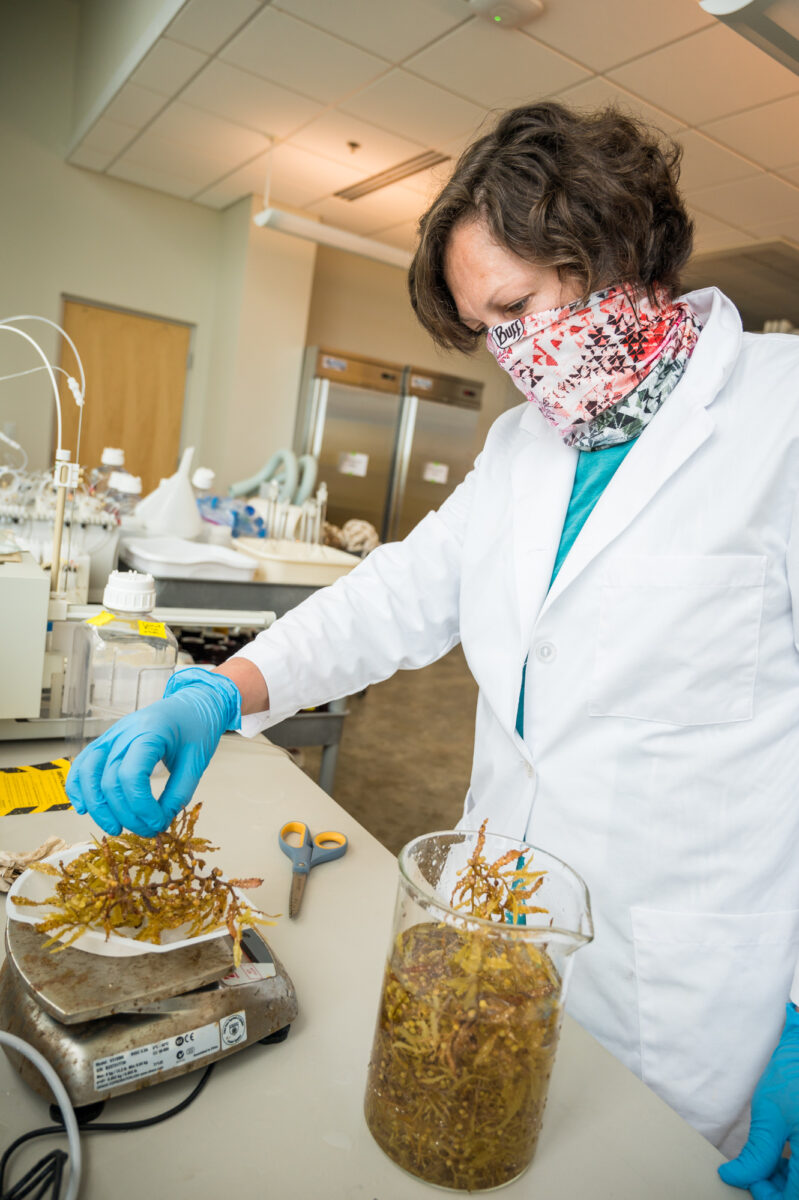 This month Dean Corbett will chat with Dr. Lindsay Dubbs, Associate Scientist at the Coastal Studies Institute and Associate Director of the North Carolina Renewable Ocean Energy Program (NCROEP). Dubbs will highlight her research as a biogeochemist and ecosystem ecologist for CSI and the ecosystem characterization work that she has conducted in the Gulf Stream for the NCROEP. She will also share her interest in pelagic Sargassum and its roles in habitat provision, productivity, and nutrient cycling in the marine environment.
The program is appropriate for all ages and available to the public via our YouTube Channel. View the live-streamed event on Thursday, February 25, 2021, at 6 pm and ask questions through the chatbox. The program will also be recorded and available for later viewing on the YouTube Channel.
Dubbs Details 
Lindsay joined the Coastal Studies Institute in 2012 but was an ecology lecturer at the Outer Banks Field Site (OBXFS), hosted by CSI, as far back as 2008. She currently serves as the co-director of the OBXFS.
About her work, Lindsay says, "I am a biogeochemist and ecosystem ecologist interested in how nutrients and energy influence productivity and nutrient cycling in terrestrial, aquatic, and marine systems. I am also interested in holistically assessing the impacts of anthropogenic changes, especially those associated with energy generation, on productivity and nutrient cycling.  I also enjoy engaging students of all levels in interdisciplinary research, which I am fortunate to do through my involvement with the NCROEP and the OBXFS."
Tune in Thursday, February 25th, to learn more about the fascinating work of Dr. Lindsay Dubbs!