2022 North Carolina Renewable Ocean Energy PROGRAM Symposium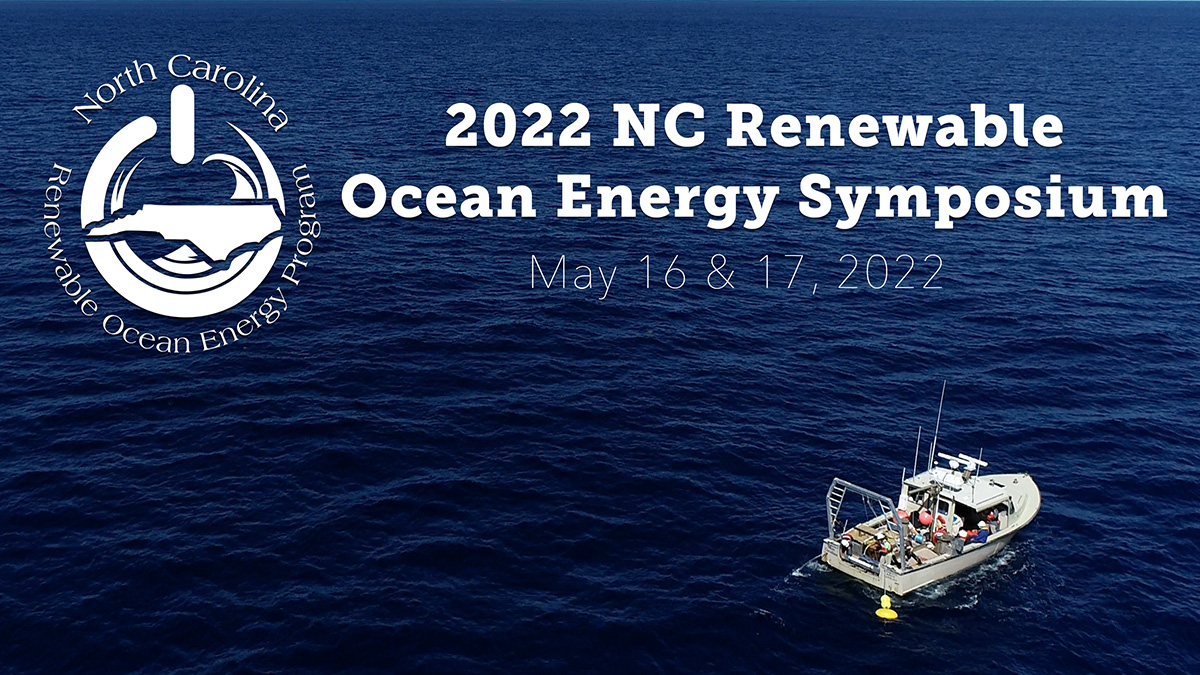 Virtually Via Zoom from the COastal Studies Institute
May 17, 2022.
The North Carolina Renewable Ocean Energy Program (NCROEP) will be hosting the annual research symposium virtually through a Zoom webinar on May 17, 2022.  The NCROEP Symposium Webinar on May 17 will include a student poster contest and small group break-out discussions, and keynote presentations. The NCROEP Director, George Bonner, will provide updates on the NCROEP and the proposal process and timeline for the 2022-2023 fiscal year.
Agenda
Monday, May 9-Tuesday, May 16, 2022
Access to pre-recorded research summaries and student posters by registrants (password sent via email).
Monday, May 16
Symposium webinar and research project review sessions (private).
Tuesday, May 17, 2022
NCROEP Symposium webinar,12:30-4:30 pm
12:30 – Welcome, updates on the NCROEP, and expectations for the NCROEP 2022 Research Symposium (Bonner)
12:45 – Keynotes from former NCROEP-supported students now in the ME sector – Landon Mackey and Murphy Gay
1:45 – Showing of NCROEP research project flash talk presentations
2:45 – Keynote – Jennifer Mundt, Assistant Secretary of Clean Energy Economic Development, North Carolina Department of Commerce
3:30 – Poster session (rooms with 3 students per room)
4:00 – Wrap- up – Award presentations; proposal process timeline
Registration
All attendees, including oral and poster presenters, must register by Friday, May 13, 2022. 
If you have questions, please contact NCROEP Director, George Bonner (ggbonner@ncsu.edu) or Associate Director, Lindsay Dubbs (dubbl@ecu.edu).
Assessing the Risk of Hurricane Damage to Marine Hydrokinetic Devices
– Victor Faria and Neda Jamaleddin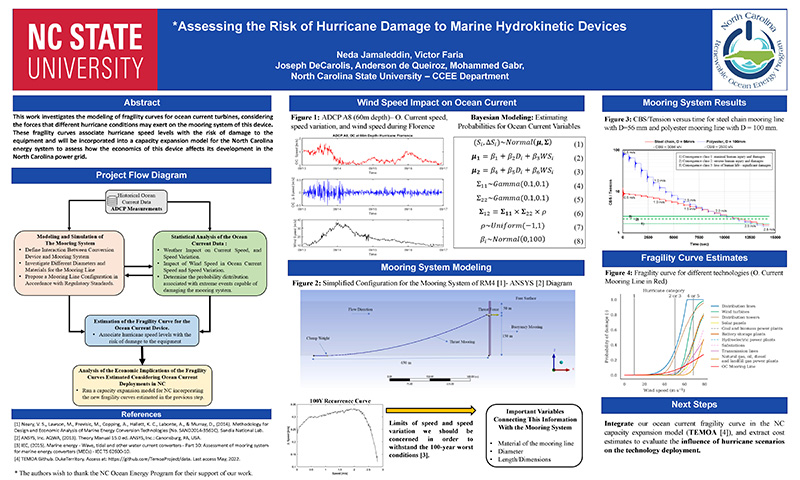 Simulation-Based Case Study in Power-Optimal Geometric Morphing of Long-Tether Energy-Harvesting Kites – Jacob Fine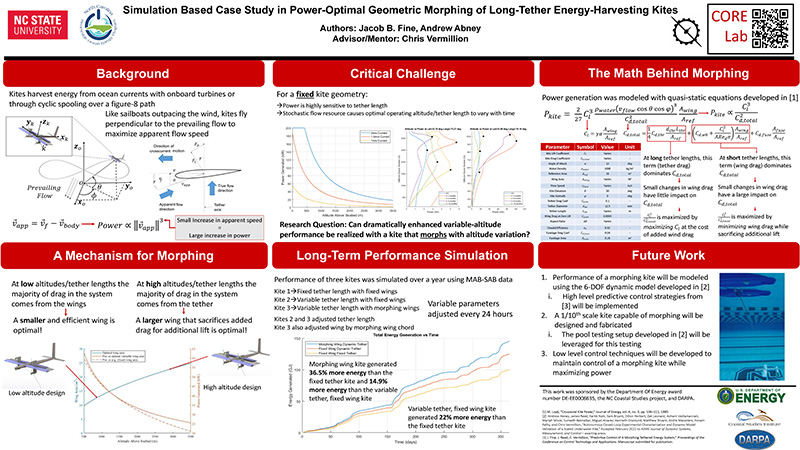 Coaxial dual-rotor tidal turbine farm layout optimization – Mehedi Hassan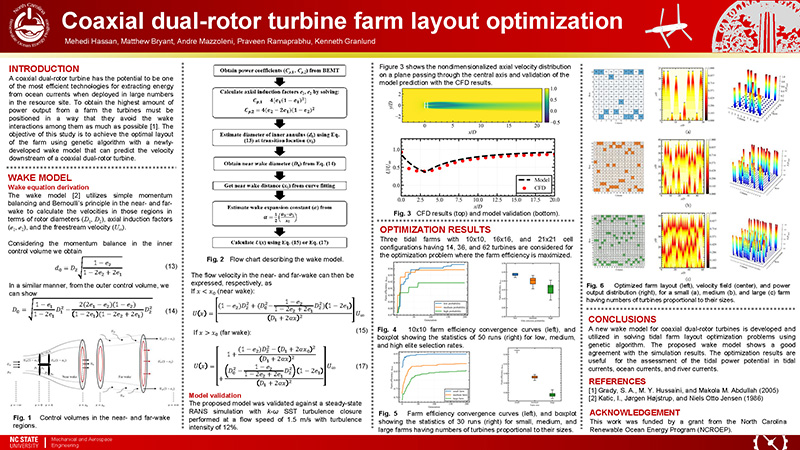 Green Hydrogen and Oxygen for electrification of ferry boats, sustainability of local business, water treatment and oxygenation in North Carolina Coast – Rodney Itiki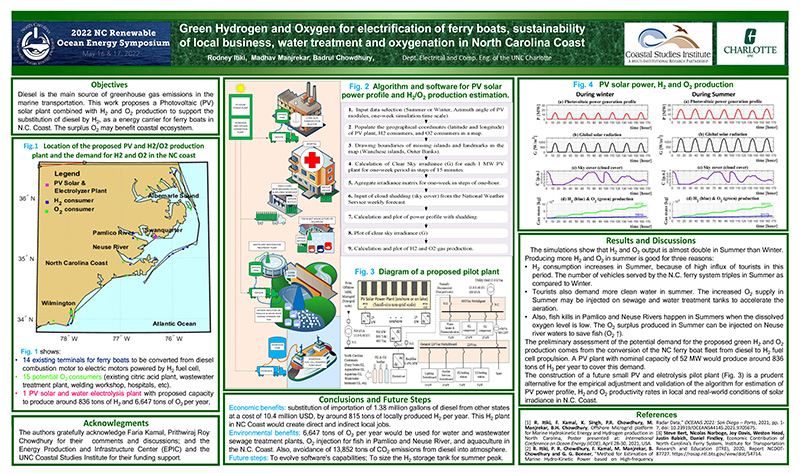 Shared Anchoring of Marine Renewable Energy Devices Utilizing Monopiles
–

Neda Jamaleddin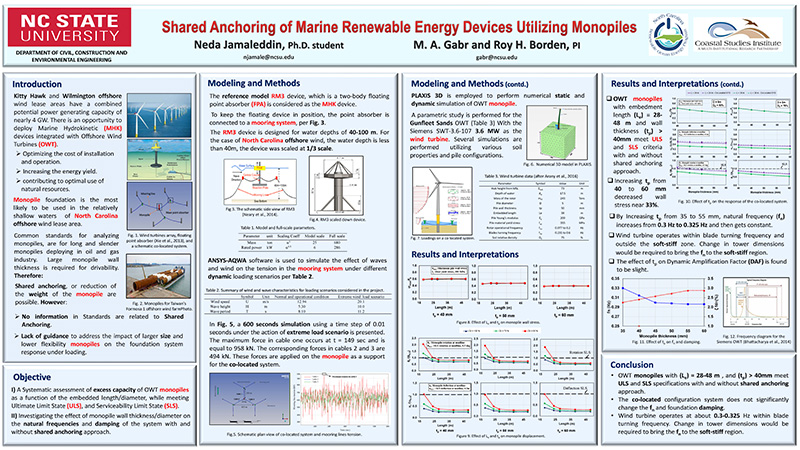 Large Eddy Simulations and Low-order Models of Tethered Coaxial Turbines – Karpinski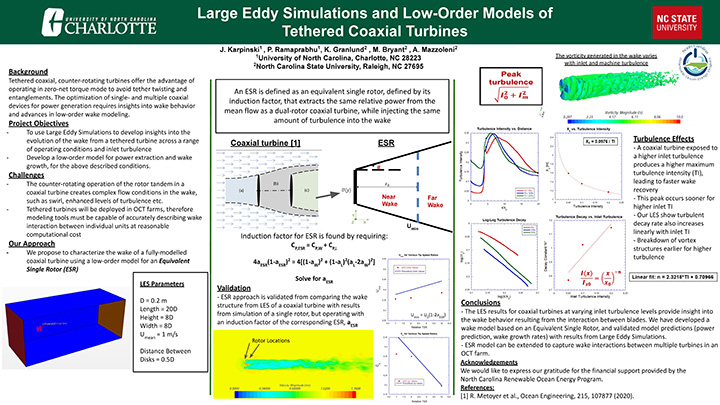 Combined Optimization of the Plant, Control and Deployment Site of an Undersea Energy Harvesting Kite System
–

Kartik Naik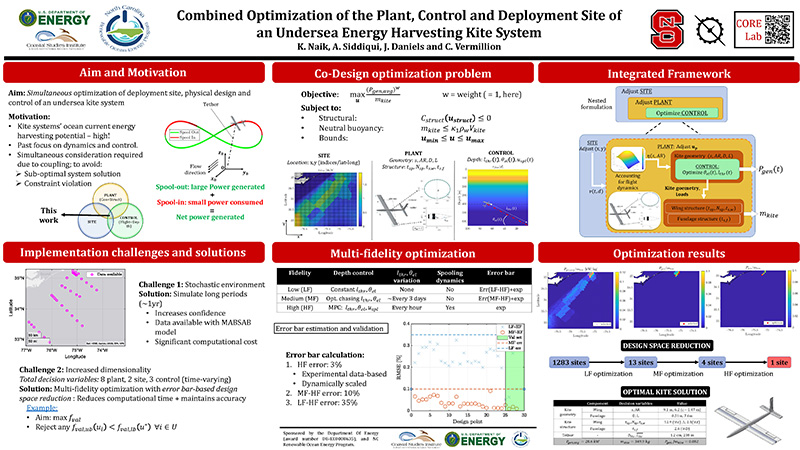 Enhancing the ME-Grid Tool for Quantifying Grid Values and Services of Marine Renewable Energy Integrated with Energy Storage Systems
–

Naveen Kumar Kodanda Pani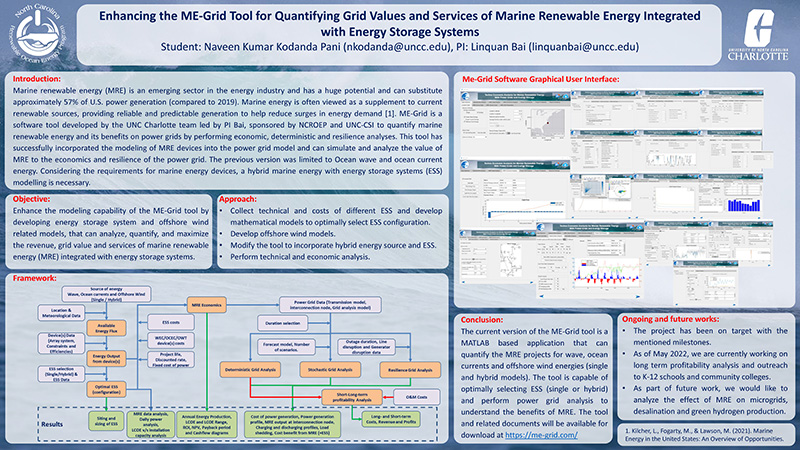 Techno-Economic Study of Wind and Marine hydrokinetic turbines for electricity, hydrogen production, and water desalination
–

Bertrand Pages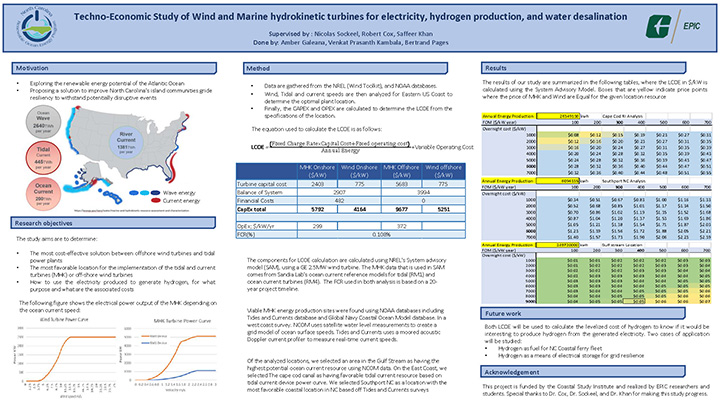 A 10 kVA Multiport Power Converter for Marine Microgrid and 100 kVA Scale-Up Design with Reliable Fault Ride-Through Controller
–

Md Rifat Kaisar Rachi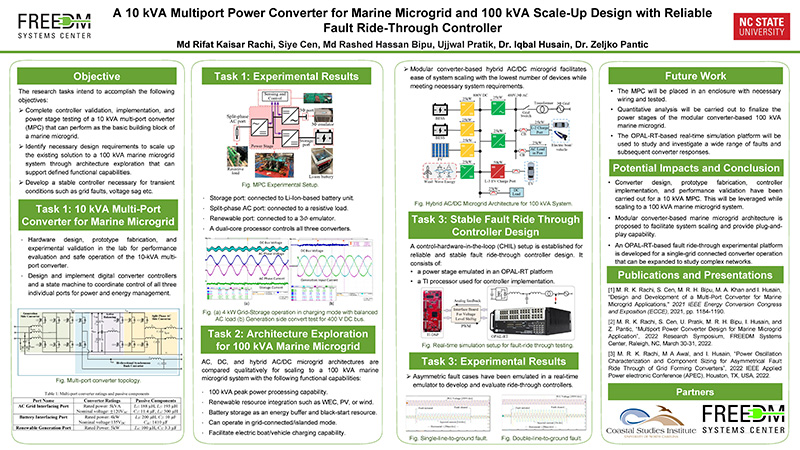 Iterative Learning-Based Flight Pattern Optimization for an Energy-Harvesting Kite
– James Reed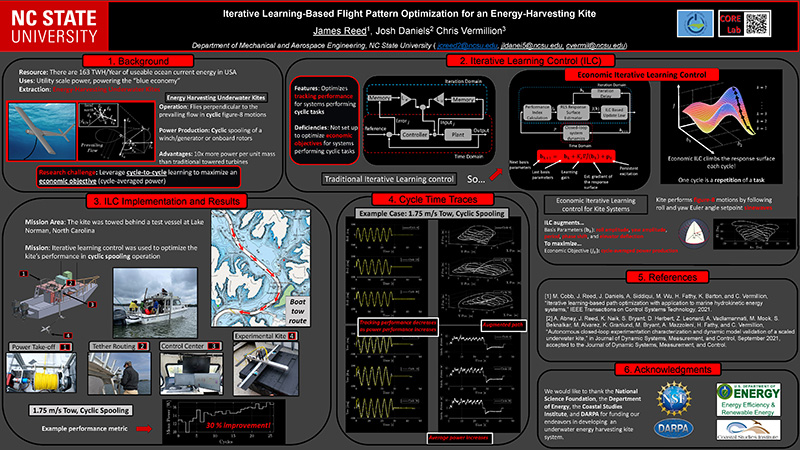 Tethered Coaxial Turbines for Hydrokinetic Energy Harvesting – Vinson Oliver Williams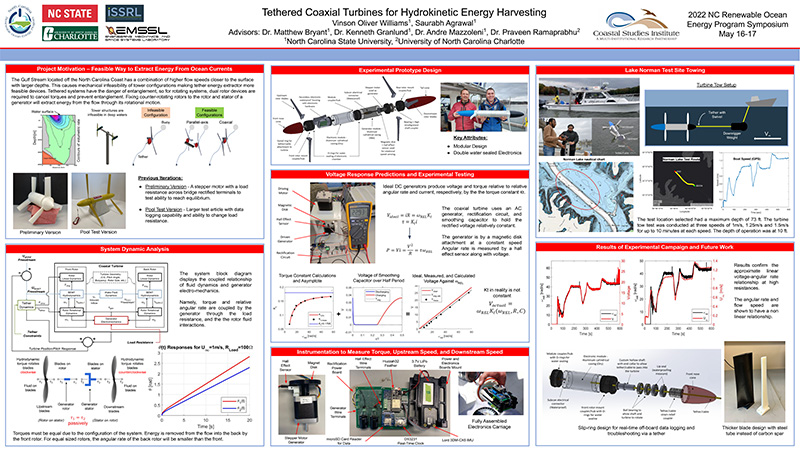 Mechanical Energy Harvester Based on Soft Hydrogels and Liquid Metals – Meixiang Wang