Have you ever wondered what it takes to be a scientist? Or are you curious about what research takes place on the ECU Outer Banks Campus? If you answered "YES!" to either of these questions, you should tune in to our monthly, live-streamed video series Meet the Scientist. In each episode, Dean Reide Corbett sits down with ECU and CSI scientists to discuss some of their latest work.
In the fifth installment of this series, Dean Corbett will interview Dr. David Lagomasino, Assistant Scientist at Coastal Studies Institute and ECU Assistant Professor in the Department of Coastal Studies.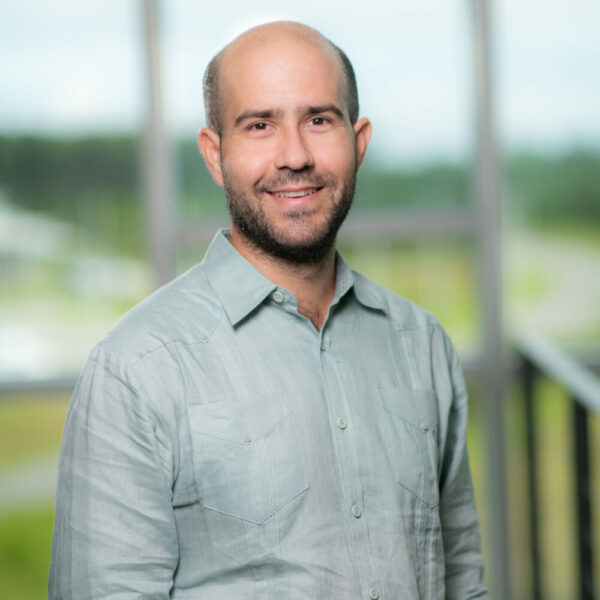 Coastlines around the world are constantly changing, both from natural and human causes. Sometimes those changes can be seen clearly at the beach after a storm or at that new house being built along the dunes. But in many cases, vast extents of coastal areas are "blind" to humans. With over 1.5 million miles of coastlines (6 times the distance between the Earth and Moon), there are many spots that humans just cannot and do not see every day.
Dr. David Lagomasino uses Earth-observing satellites to make sense of when, where, why, and how coastal areas are changing around the world. From the expansion of shrimp farms in Indonesia to urbanization in the US, satellites provide crucial information that can help inform better decisions about how to conserve, restore, and protect coastlines.
The program is appropriate for all ages and available to the public via our YouTube Channel. View the live-streamed event on Thursday, April 29, 2021, at 6 pm and ask questions through the chatbox. The program will also be recorded and available for later viewing on the YouTube Channel.
David uses satellite, airborne, drone, and ground measurements to identify areas of coastal resilience and vulnerability. His research links remotely sensed spatial data directly with stakeholders in order to address exposure and sensitivity issues for coastal/wetland management and ecosystem valuation. He has been involved in a number of coastal blue carbon projects with funding from NASA's Carbon Monitoring Systems Program,  NASA's Biodiversity and Forecasting Program, USDA's National Forest Inventory Assessment Program,  NASA's New Investigator Program, and the Center for International Forestry.
Through his projects, David has visited coastal regions around the world and gained insights into coastal issues many other countries face that are similar to North Carolina and the US. Throughout his research and field campaigns, David works to engage students in every step of the research process, from sample collection and data analysis to oral and written presentations. His goal is to provide meaningful information that will better inform coastal management practices while also inspiring students and the community to become environmental stewards in order to help sustain our coastal resources.
Tune in Thursday, April 29th, to learn more about the fascinating work of Dr. David Lagomasino!