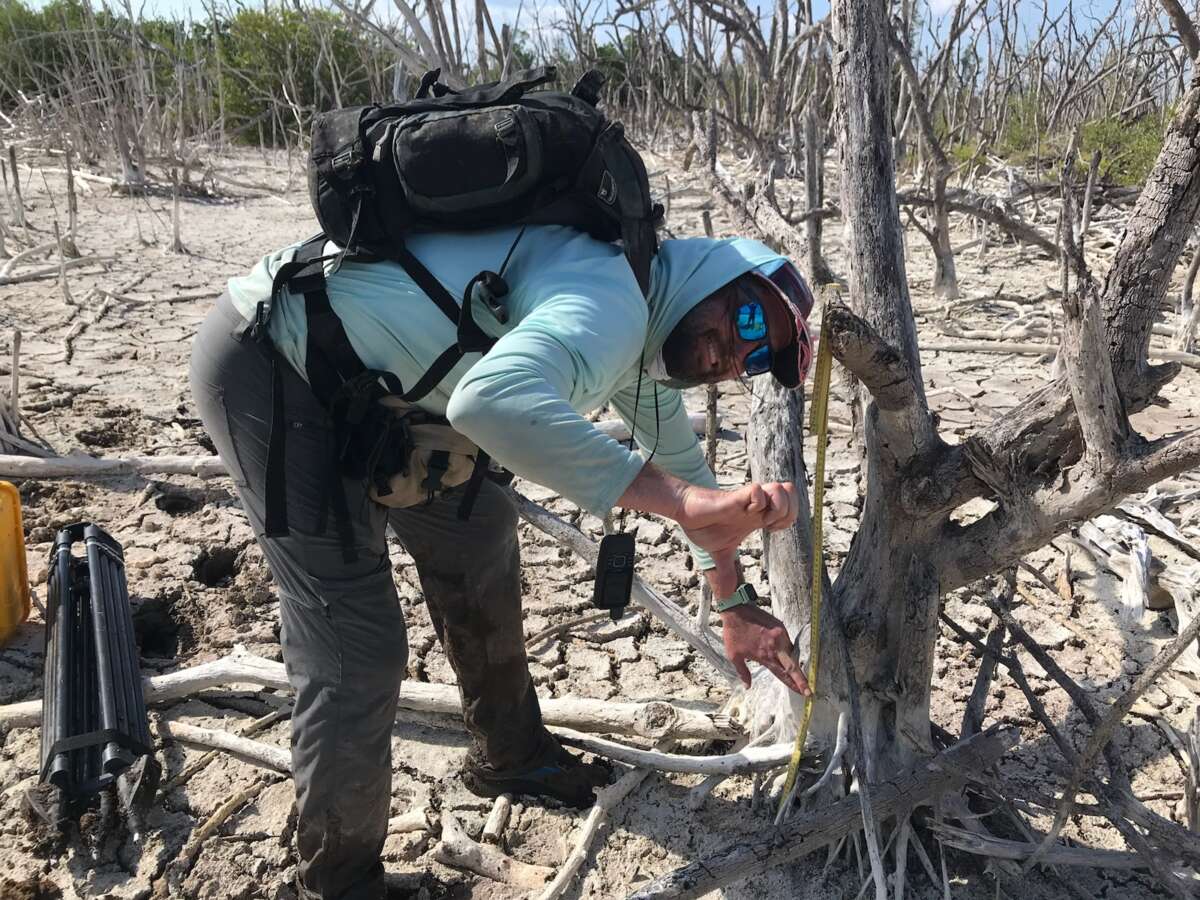 Dr. Sean Charles measures a mangrove trunk during a recent field campaign in the Everglades.
The March 2023 installment of the "Science on the Sound" Lecture Series will be held at 6 pm on March 30 at the Coastal Studies Institute on the ECU Outer Banks Campus.
This monthly, in-person, lecture series brings perspectives from all over the state and highlights coastal topics in northeastern North Carolina. This month's featured speakers are
Dr. Sean Charles
, postdoctoral scholar at CSI, and Robbie Fearn,
Director of Pine Island Audubon Sanctuary. Together they will present Coastal Wetlands in a Changing World: Life, Loss, and Restoration in Pine Island Audubon Sanctuary (Currituck Sound NC) & the Florida Everglades.
Coastal wetlands provide vital habitat for economically and environmentally important species, enhance water quality, and play a crucial role in reducing the impacts of climate change. Wetland plants and soils sequester carbon from the atmosphere more efficiently than any other ecosystem, fighting global and protecting coastal communities from rising seas and intensifying storms. However, storms, rising seas, and saltwater intrusion, in combination with local human impacts, also lead to wetland damage and loss. Charles and Fearn's presentation will discuss wetland damage and innovative restoration projects both locally in Currituck Sound and in the Florida Everglades.
For those unable to attend, the program will be live-streamed, as well as archived for later viewing, on the CSI YouTube Channel.