Oceanography & Marine Hydrokinetic Energy Lab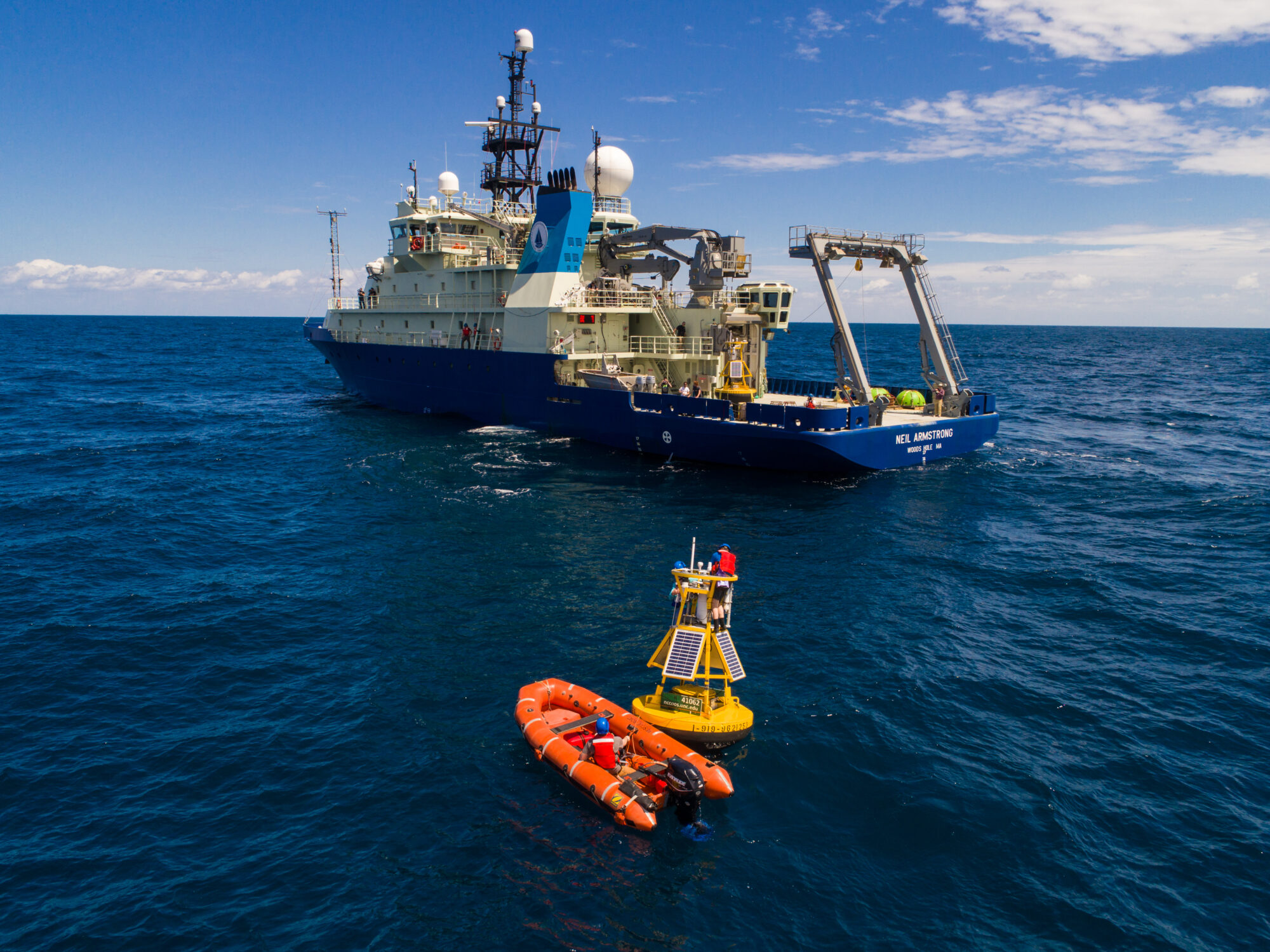 Research Lab Overview
Our "lab" is truly the ocean. Most of our efforts to understand ocean processes rely on extensive ocean observations that we make with several different types of instruments. We have experience integrating, deploying, maintaining, and recovering many different types of observing systems and marine hydrokinetic energy harvesting devices; analyzing oceanographic observations; instructing students; and managing field projects with faculty, graduate students, and private industry partners. 
My scientific interests include understanding variability in position and transport of western boundary currents; the complex confluence of different shelf water masses;  shelf and deep ocean exchange processes; meridional overturning circulation linkages between western boundary currents and deep western boundary currents; and applying my oceanographic knowledge to developing renewable ocean energy solutions. Specifics of my ongoing research efforts include:
Understanding high-frequency variability in the cyclonic shear zone of the Gulf Stream with HF radars

Quantifying the variability in the available hydrokinetic energy resource from the Gulf Stream for the state of NC

Gulf Stream, Mid Atlantic Bight, South Atlantic Bight, Chesapeake Bay Outflow, and Slope Sea water mass dynamics off of NC

Measuring ocean waves to understand the evolution of deep-water waves as they propagate onshore and apply what we learn to wave energy development

Collaborating with ocean energy developers and multidisciplinary research teams to develop renewable ocean energy harvesting devices
Contact Information:
Mike Muglia
Assistant Director for Science and Research, NC Renewable Ocean Energy Program
Associate Research Professor
Department of Coastal Studies
Coastal Studies Institute
252-475-5434
mugliam@ecu.edu
Current and Recent Research Projects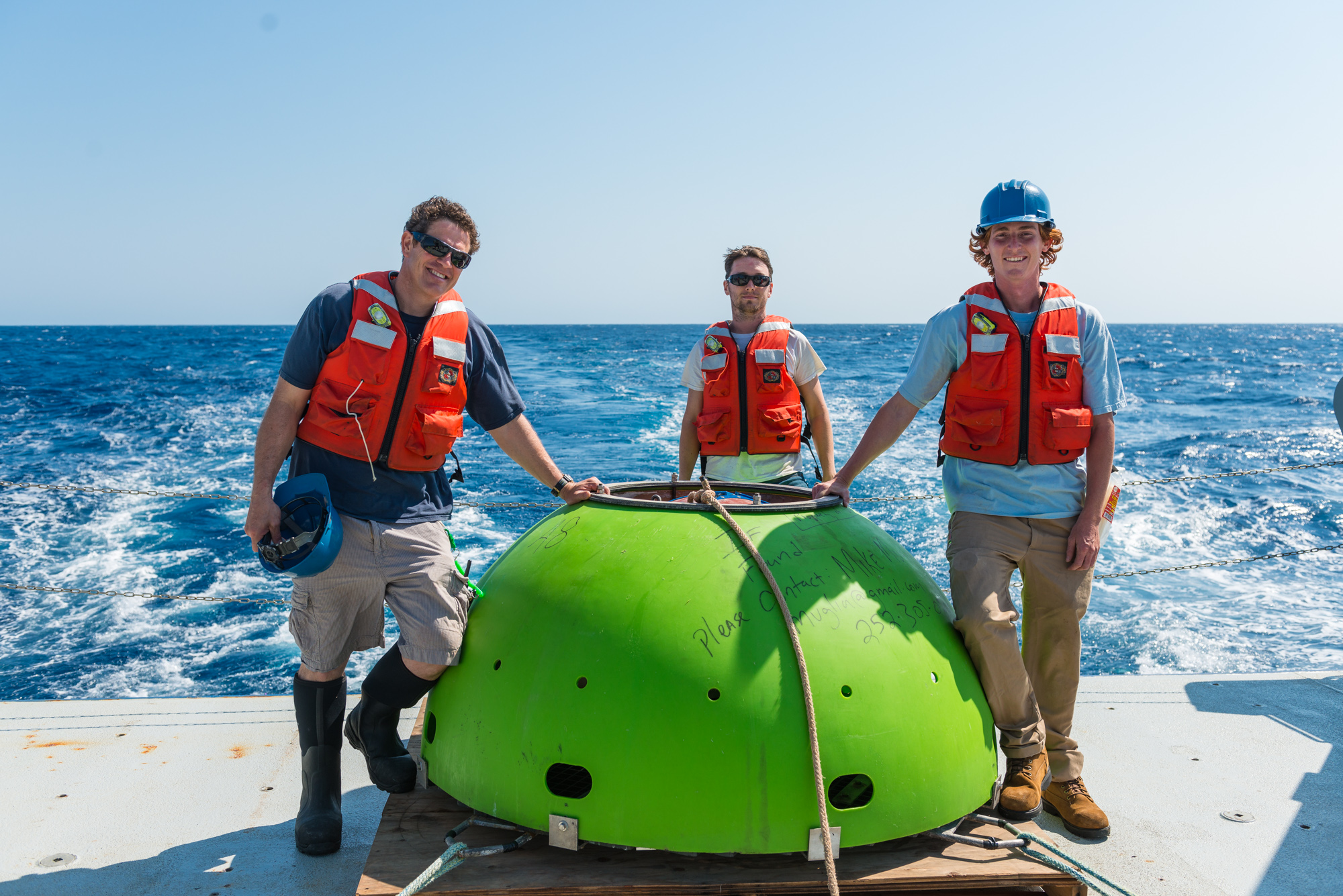 The convergence of several different distinct water masses and shelf to deep ocean exchanges that occur at Cape Hatteras make it one of the most exciting places on earth to do oceanographic research. On the shelf, Mid Atlantic Bight (MAB) and South Atlantic Bight  (SAB) waters meet resulting in cross-isobath transport offshore, where the shelf water meets water from the Shelfbreak Jet, Slope Sea, and Gulf Stream. Cape Hatteras is also where the Deep Western Boundary Current passes beneath the Gulf Stream. The complex dance that results from this confluence presents several captivating questions. How do Gulf Stream position changes and meander dynamics influence shelf processes? Do changes in Western Boundary Current transport influence the Gulf Stream? What role does this convergence play in shelf/deep ocean exchange and carbon sequestration?  Our lab is involved in a large collaborative effort to address some of these questions funded by the National Science Foundation called the Processes driving Exchange At Cape Hatteras or PEACH.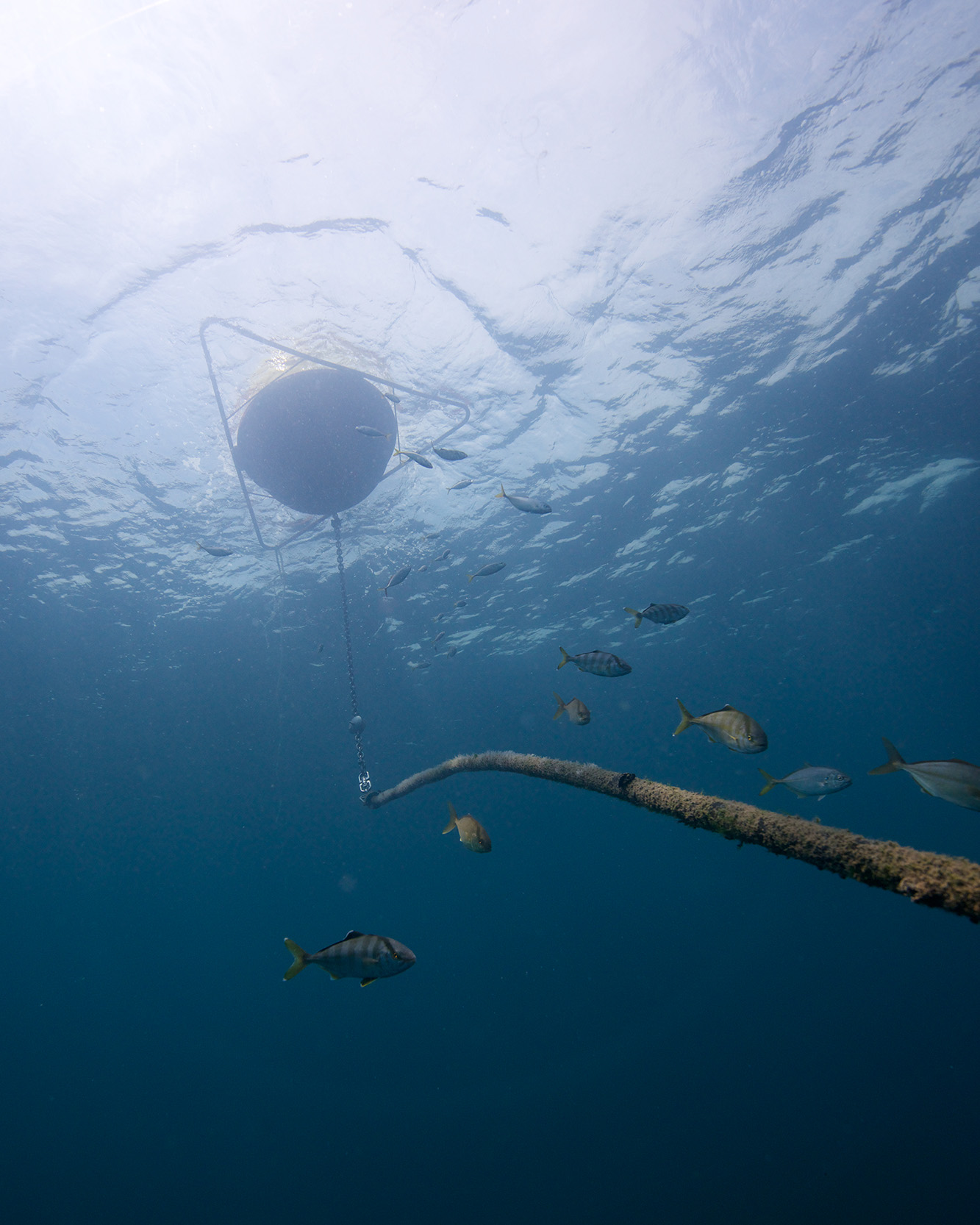 The successful development of renewable ocean energy solutions demands collaborative efforts between several different disciplines. Much of our lab's success in this emerging research realm can be attributed to the immense talent of our collaborators and our successful communication across disciplines. We work with biologists, social scientists, engineers, economists, oceanographers, and even lawyers from academia, local, state, and federal government entities, and private industry. We are involved in several funded renewable ocean energy efforts including the Waves To Water competition to develop efficient wave-powered desalination devices, underwater ocean, and tidal inlet kite energy generator development with both onboard turbines and spool in/spool out winch energy production, and the integration of several of our NC renewable ocean energy research endeavors into a synergistic ocean prototype at Jennette's Pier.
 A new research avenue we are currently pursuing is a better understanding of the evolution of the nearshore waves off of the Outer Banks using the expanding network of spectral wave observations maintained by our lab. We recently provided oversight to NCSU Ph.D. student James Reed to do a statistical analysis of the wave observations from the Oregon Inlet Buoy. The analysis provided information about wave orbital velocities off our coast for the development of a current energy harvesting underwater kite.
 A side project of mine is to apply my oceanographic knowledge to growing a recent spin-off company with my colleagues at NCSU called Fathom Science.
Related Research Focus Areas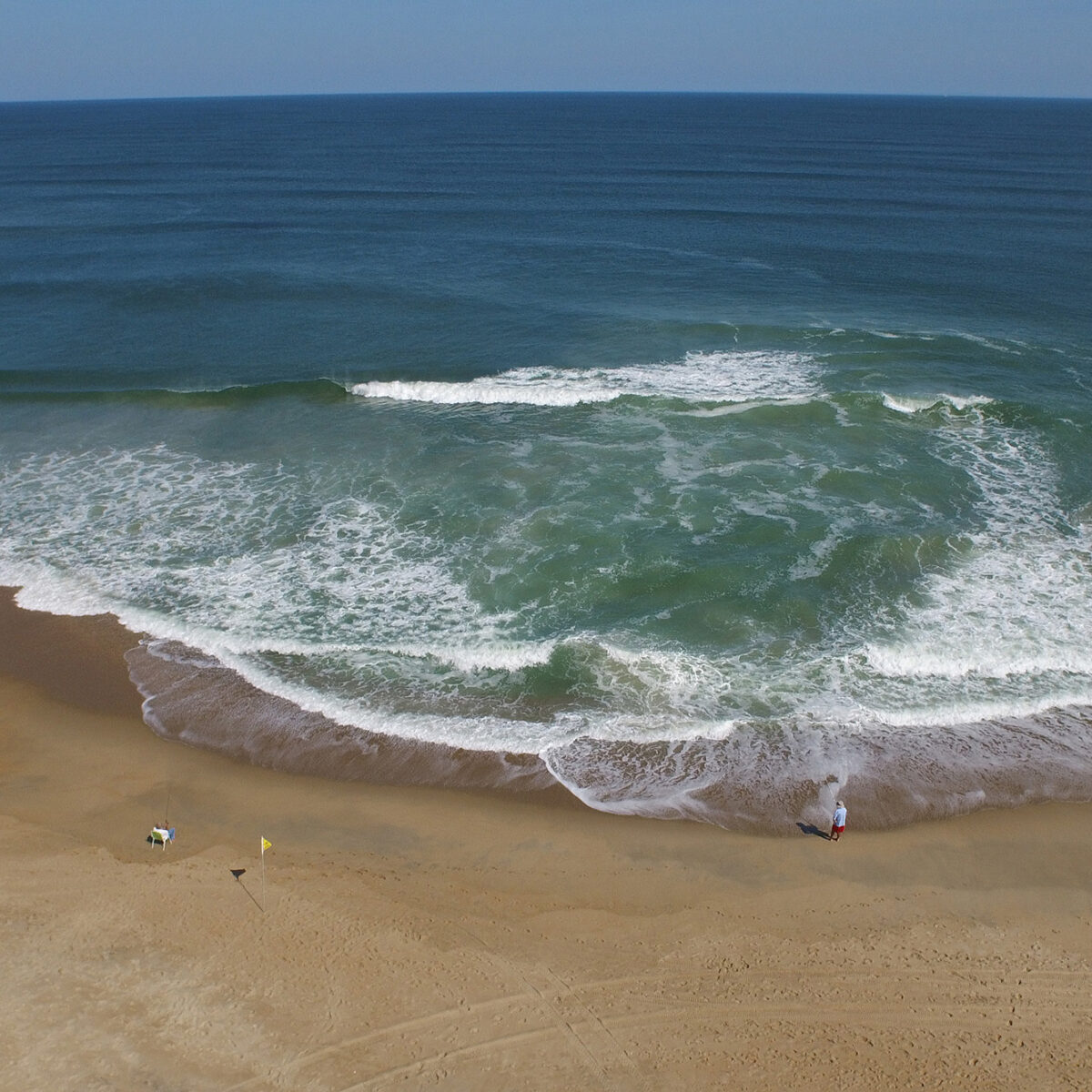 Oceanographic
&
Coastal Processes