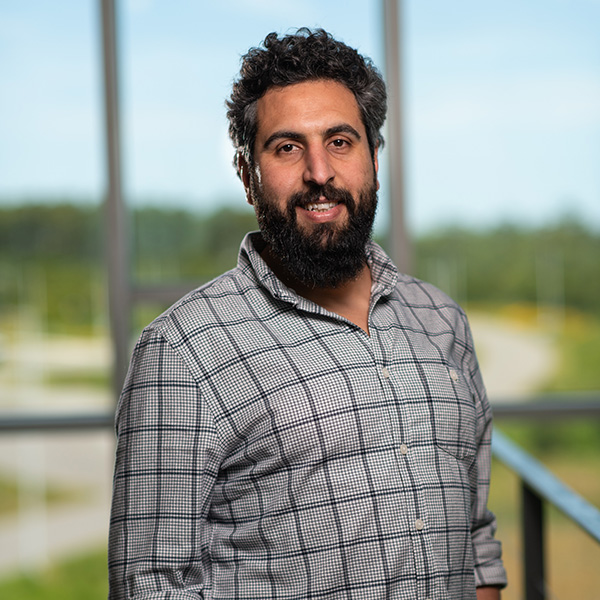 Zaid R. Al-Attabi
Postdoctoral Researcher Scholar
Office: Room No. 370
850 NC 345, Wanchese, NC 27981
Email: alattabiz21@ecu.edu
Phone: 252-475-5443
Bio
Zaid received his bachelor's and master's degrees in physics from the University of Basrah in Iraq. He finished his doctorate from the University of South Carolina in the School of the Earth Ocean and Environment, where he focused on using high-frequency radar signals to measure ocean wave spectra. His doctoral research falls within the area of physical oceanography. In his new position as a postdoctoral researcher, he is working with Dr. Siddharth Narayan on numerical modeling to simulate the interaction of waves, surges and other processes with vegetation and reefs in coastal environments.
Education
Physics, B.S., University of Basrah, Iraq
Physics, M.S., University of Basrah, Iraq
Geological Sciences, Ph.D., University of South Carolina
Research Interests
Physical Oceanography, Remote sensing, Signal processing, time series analysis, Coastal Processes, numerical model to coastal zone.
Publications
Al-Attabi, Zaid R., George Voulgaris, and Daniel C. Conley. "Evaluation and Validation of HF Radar Swell and Wind wave Inversion Method." Journal of Atmospheric and Oceanic Technology (2021). https://doi.org/10.1175/JTECH-D-20-0186.1
Al-Attabi, Zaid, Douglas Cahl, & George Voulgaris. (2021). Swell and Wind Wave Radar Inversion Code (SWaveRIC): version 1.0.1 (v1.0.1). Zenodo. https://doi.org/10.5281/zenodo.5159955
Alattabi, Zaid R., Douglas Cahl, and George Voulgaris. "Swell and wind wave inversion using a single Very High Frequency (VHF) radar." Journal of Atmospheric and Oceanic Technology 36, no. 6 (2019): 987-1013. https://doi.org/10.1175/JTECH-D-18-0166.1