ECU Integrated Coastal Programs (ICP) is pleased to announce three student scholar awards for the 2023-2024 academic year.
Allyson Ropp received the first-ever Anja Sjostrom Memorial Scholarship in Coastal Studies, an award that was established in January 2022 after the untimely death of ICS Ph.D. student Anja Sjostrom. The purpose of the fund is to provide scholarship support to students enrolled in a Ph.D. program at ECU with research focused in coastal science fields, with a preference given to students interested in spending time at ECU's Outer Banks Campus.
Daniel Schaefer and Jillian Eller each received the Mary Ferebee Howard Scholarship in Marine Studies. This scholarship is awarded to a full-time ECU graduate student focused on coastal and marine sciences. Recipients must show potential in the marine science field, involvement in extracurricular activities, evidence of good citizenship, and community involvement. Allyson Ropp is also a recipient of this award.
ECU is recruiting some of the best and brightest graduate students to study coastal systems through an interdisciplinary lens.  Scholarships like these help support our students' graduate experience and truly make a difference in helping move their research forward," shares ICP Dean Reide Corbett.  "We are excited to announce this year's recipients. The applicant pool had some very strong candidates, and it demonstrates the strength of ECU's coastal programs. Congratulations to Jillian, Allyson, and Daniel for earning these scholarships…we are all looking forward to hearing more about your important research."
Jillian Eller
First-Year Integrated Coastal Sciences Ph.D. Student
Jillian (they/them) is working with Drs. Linda D'Anna and Lindsay Dubbs on stakeholder engagement for the Atlantic Marine Energy Center project. Their research and academic goals are tied to the praxis of implementation of marine energy, specifically the renewable energy available from wave and tidal action.
Drawing from interdisciplinary frameworks, Jillian's interest in pursuing this degree is connected to marine energy's environmentally and socially sustainable advancement. From their previous experience in community organizing for renewable energy, they are conscious of the gravity that research and development of nascent industries, like marine energy, have in societal integration.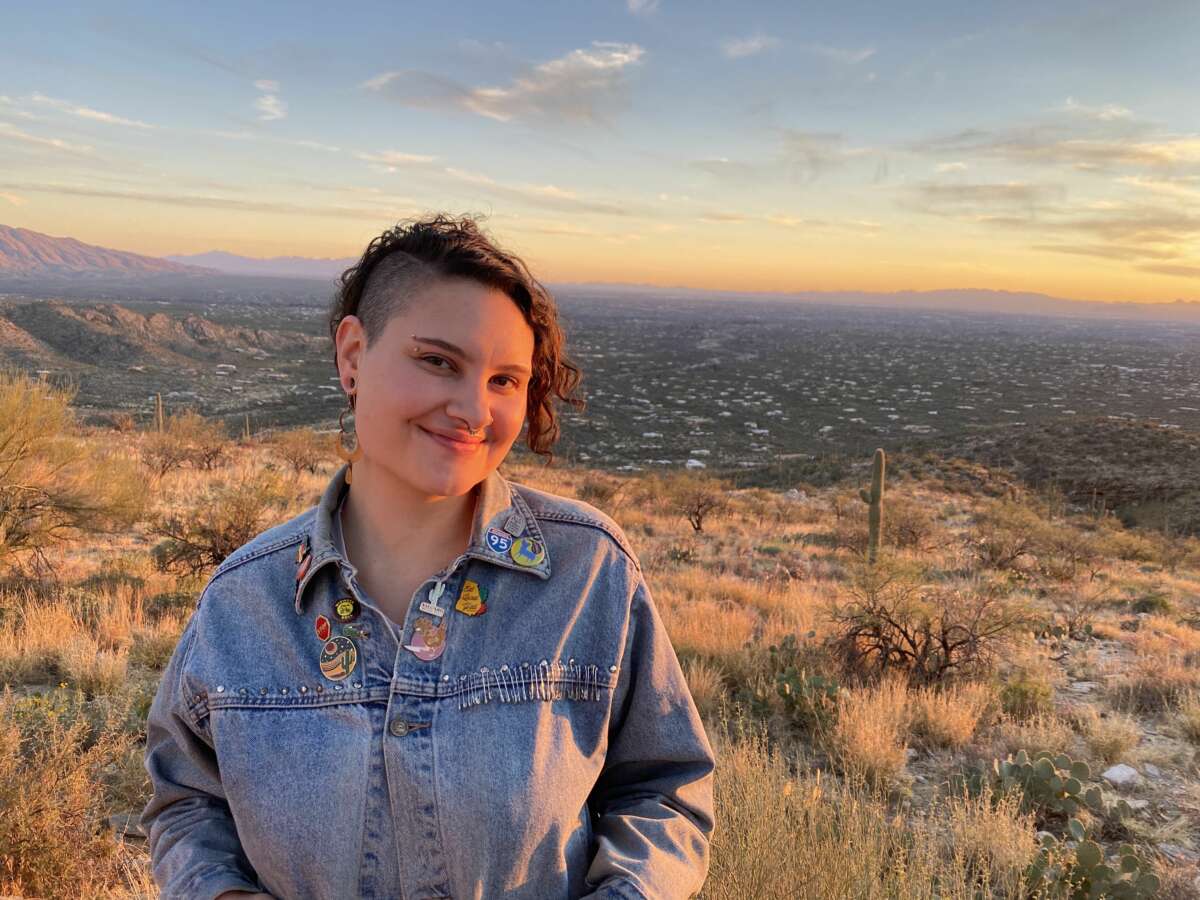 Because of the dynamic nature of coastal geographies, considerations for human and environmental well-being related to marine energy are onerous compared to applications of matured renewable energy like wind or solar. As a geoscience-based academic, Jillian's research questions seek to understand the spatial connection between human dimensions and ecological needs in relation to the future use of marine energy.
"Receiving Mary Ferebee Howard Scholarship in Marine Studies highlights the importance of my proposed interdisciplinary research for the advancement of marine energy. A scholarship award not only signifies the contributions of the work I propose, but this scholarship also acknowledges my ability to conduct research that will strengthen the field of marine energy. I am encouraged to pursue my research goals because of this recognition in the field of marine studies. This scholarship will enable me to advance my studies through the support of travel related to research and professional development. This contribution will help me gather insights for my research, which in turn will assist in selecting appropriate coursework to help me achieve that," says Jillian.
Allyson Ropp
Second-Year Integrated Coastal Sciences Ph.D. Student
Trained as an archaeologist, Allyson chose the Integrated Coastal Sciences Ph.D. program because its interdisciplinary coursework and integrated dissertation requirement support her career aspirations to be a holistic and integrated-research-driven resource manager for coastal and submerged natural and cultural resources. The flexibility in the program provides the opportunity to learn about the different disciplines through a coastal lens and to pursue methodological and theoretical coursework on management.
Allyson's doctoral research project seeks to use a novel integrated methodology to construct and evaluate the relationship between in situ wooden shipwreck stability and the surrounding environment. Her project uses approaches and methods from archaeology, history, microbial ecology, hydrology, and geography to quantify the rate of change on spatiotemporal scales to pinpoint when the wreck's structural integrity will be altered. Allyson's project will use an "archetypal" wooden shipwreck in the Mallows Bay-Potomac River National Marine Sanctuary (MPNMS) in Nanjemoy, Maryland, to measure changes in wood density, microbial community composition, and water quality to construct and evaluate these relationships.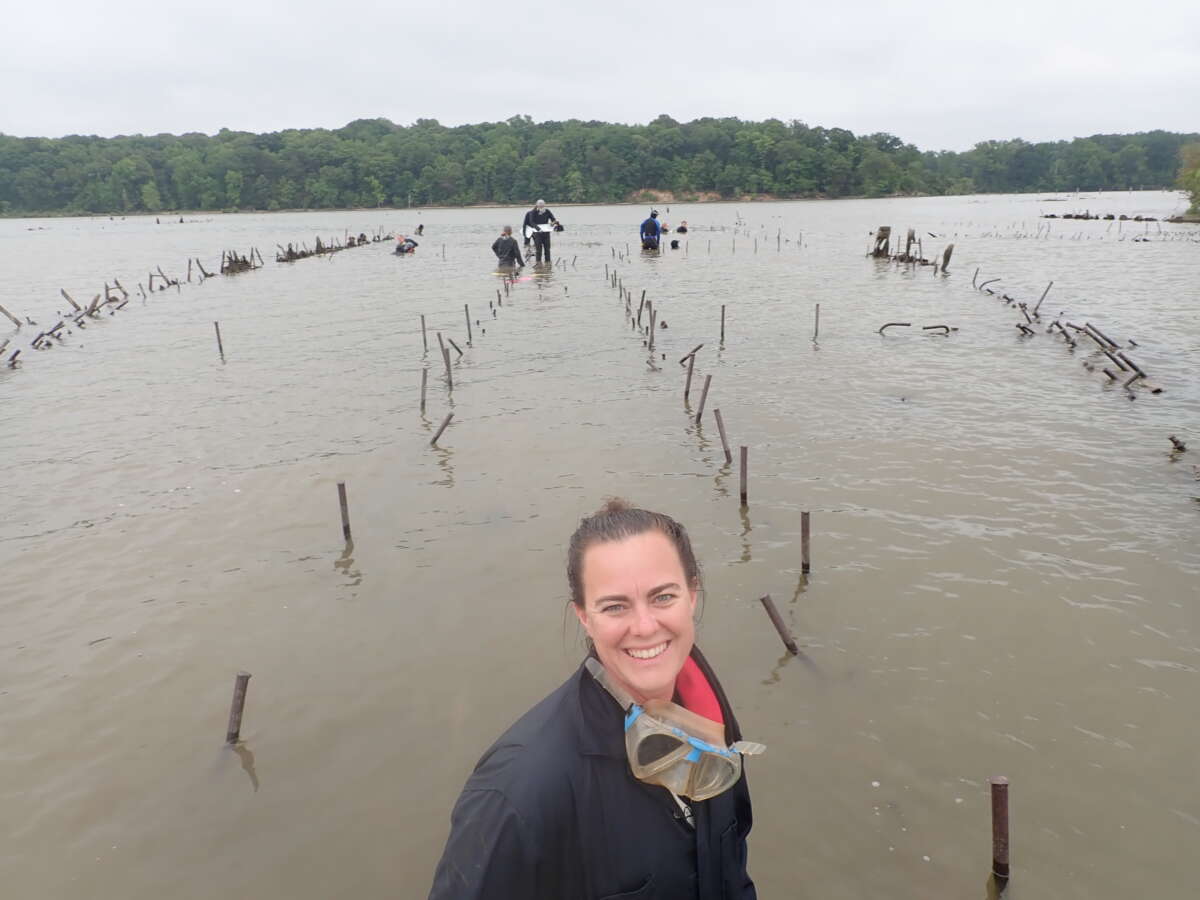 Allyson is especially thrilled the be the first recipient of the Anja Sjostrom Memorial Scholarship in Coastal Studies. "Anja was a bright light and very welcoming when I started the ICS Program in 2021. Her passion for coastal science was immediately evident and inspiring. It is an honor to carry on her passion for addressing coastal issues through integrated research and partnerships through my research. Through my work, I hope to pass on Anja's passion for coastal studies and inspire support for addressing coastal resource management," Allyson shares.
Daniel Schaefer
Maritime Studies and Underwater Archaeology M.A. Student (Department of History)
In addition to his studies at ECU, Daniel also currently works as a student-historian with The University of Wisconsin Missing in Action (MIA) Recovery and Identification Project. The project works to identify and recover MIA service members from WWII and to honor their sacrifice and memory.  Daniel served as an infantryman with the 101st Airborne Division from 2012-2017 which gives him a personal connection to his work. 
His thesis studies the effectiveness of Japanese radar against US aircraft during the Battle of Saipan. Multiple underwater US aircraft were shot down during the battle by these Japanese radar systems. This research is working to show the relation between the two and to help create predictive modeling of where additional US aircraft can be found in the waters around Saipan through ArcGIS. This will be accomplished by showing the highest overlapping fields of fire of Japanese anti-aircraft emplacements and radar detection range overlap being the most concentrated areas of Japanese defense and therefore likely locations of downed US aircraft.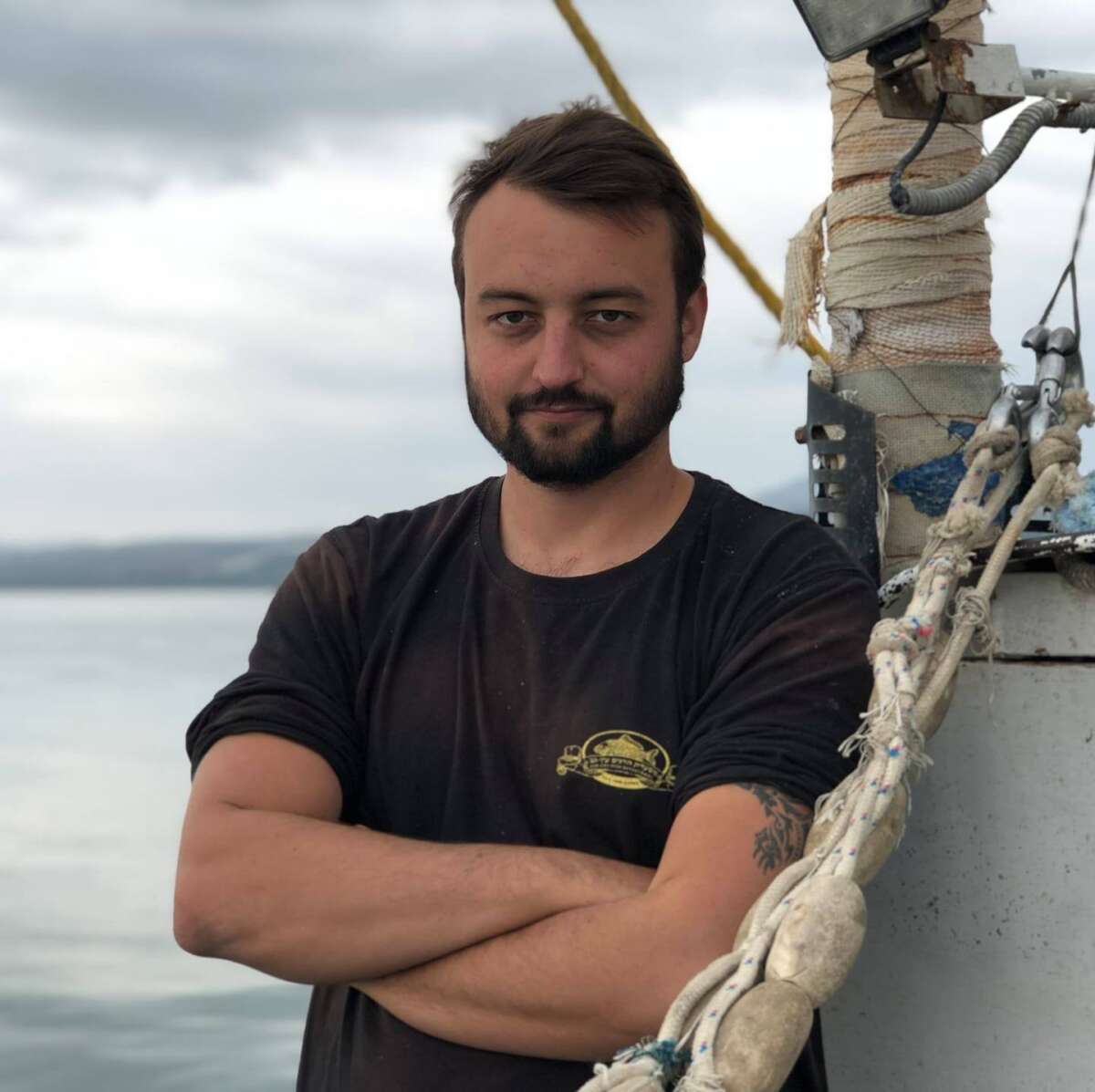 This is the second year Daniel has received the Mary Ferebee Howard Scholarship in Marine Studies, and he appreciates the honor of having been selected. "The scholarship will assist in my research and fieldwork toward my thesis and WWII MIA servicemember recoveries, of which many are underwater. With the help of the Ferebee scholarship funds, I hope to help bring home and honor those that sacrificed everything for our country," reflects Daniel.
The scholarships provided each year are funded by generous donors. ICP is appreciative of the support it receives from ECU Advancement to help make valuable, worthwhile connections with donors who support the work and mission of ICP. In turn, ICP is proud to support the hard-working students who have made it their goal to study and contribute to marine and coastal environments in their backyard and around the world.
"Our students have a lot of demands on their time and resources.  We are actively recruiting some of the top graduate students into ECU's coastal programs and scholarships can make a real difference in a student's decision to attend," says Dean Corbett. "We are very appreciative to those that continue to support ICP by growing our scholarship funds. Your generosity is making a difference to ECU and coastal communities around the globe.  Thank you, and Go Pirates!"